History Happy Hour: Wildlife in the Afterlife
September 28, 2021
,
6:00pm
–
7:00pm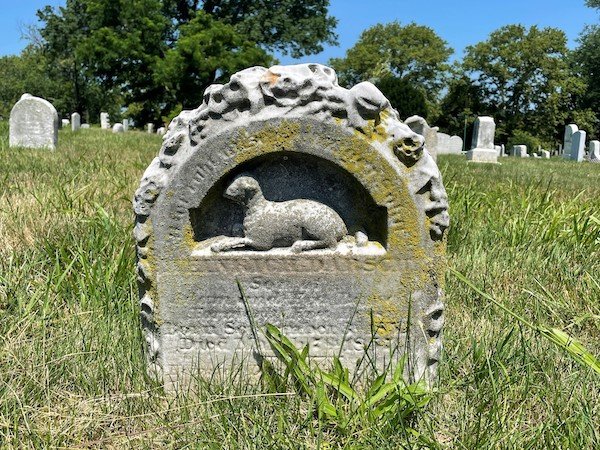 Alongside the religious motifs commonly found in Victorian-era cemeteries—like Green-Wood—are images from the natural world. Animals depicted on memorials all hold their own meanings, telling us something about the deceased. We'll take a deep dive into the unexpected, and sometimes confounding, symbolism of cemetery beasts. The evening's focus will be on three symbols—doves, lambs, and snakes—while also looking at owls, peacocks, squirrels, dogs, butterflies, and other creatures you can discover on cemetery monuments.
While we can't actually bring the bar or the drinks to you, we can offer some history on tap! Bring your own beverage–why not try our recommended cocktail of the evening–and raise a glass to the past as we stay connected through our latest series, History Happy Hour.
$9 / $4 for members. A Zoom link and recipe will be emailed the day before the program.
Not a Member?
Click here for all of our membership levels and information.
Already a Member?
Click the gray tickets button to activate the Eventbrite pop-up, then click Enter promo code. Type in your ID number to access your discounted tickets.
Questions?
Don't know your Member ID number? Not sure which ticket or membership type to order? Call 718-210-3080 or email contactus@green-wood.com with any questions.