Green-Wood's Hidden Treasures: A Preservationist's View
April 24, 2021
,
11:00am
–
1:00pm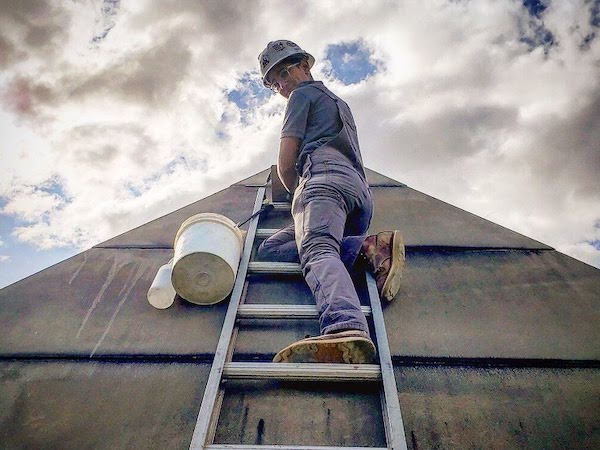 Green-Wood is an immense place, and a visit to our grounds can be overwhelming. What should you see? What direction should you go in? Don't worry, we've got you covered! This new series of tours, led by the Cemetery's expert staff, provides a behind-the-scenes exploration of art, history, and nature.
For this morning's walking tour, Neela K. Wickremesinghe, Green-Wood's Robert A. and Elizabeth Rohn Jeffe Director of Restoration and Preservation, will answer all of your burning questions about how she and her team preserve the legacy of the Cemetery's over
570,0000 permanent residents. Who looks after the graves? How are monuments conserved? What goes into restoring a large mausoleum? Neela will also speak about the Cemetery's workforce development program in the restoration trades, how her experience in restoration construction prepared her for work at Green-Wood, and some of her favorite projects from the past few years.
Neela has worked at Green-Wood since 2016 restoring, resetting, and managing Green-Wood's vast monument collection.
Location: Check-in takes place at the Prospect Park West Entrance at 20th Street and Prospect Park West. Look for signage.
Mandatory Safety Protocols
– Attendees must wear a face covering at all times and maintain at least a 6-foot distance from those not in their group.
– The tour guide will be using a voice amplifier to ensure all social-distancing protocols are adhered to.
– Follow ALL instructions and guidance from Cemetery staff and ambassadors.
– Travel Safely: Green-Wood recommends following all safety precautions while traveling to and from the Cemetery, whether by foot, mass transit, or driving. If taking mass transit, please check the MTA's guidelines.
– Feeling Sick? Stay home if you are feeling sick or running a temperature. Please use good judgement if you have recently been exposed to someone with COVID-19. For more information about COVID-19, please check the CDC website.
– Green-Wood reserves the right to deny entry to any visitor who refuses to comply with the safety guidelines.
If you observe a situation or behavior that does not reflect these protocols, please advise an ambassador or other staff member immediately. With everyone's cooperation this will be a memorable and safe unique experience.