Green-Wood's Hidden Treasures: A Horticulturist's View
April 17, 2021
,
11:00am
–
1:00pm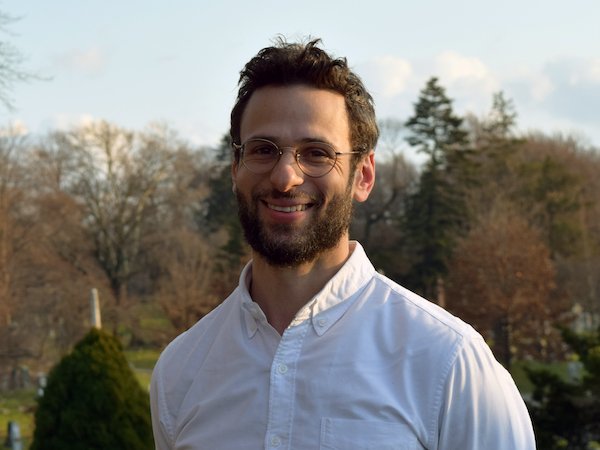 Green-Wood is an immense place, and a visit to our grounds can be overwhelming. What should you see? What direction should you go in? Don't worry, we've got you covered! This new series of tours, led by the Cemetery's expert staff, provides a behind-the-scenes exploration of art, history, and nature.
Did you know that Green-Wood is a Level III accredited arboretum? For this morning's walking tour, Green-Wood's Director of Horticulture Joseph Charap will give you a behind-the-scenes look into the inner-workings of the arboretum. How does the horticulture department manage and care for Green-Wood's natural landscape? What goes into tree selection and preservation? How can we steward our landscape for the future? Joseph will answer these questions and more as he fills you in on recent research initiatives, special projects, and landscape renovations—including the partnership with Cornell University to leverage urban grasslands in the fight against climate change.
Joseph has worked at Green-Wood since 2014, championing the plants of Green-Wood (both great and small) as we strive to maintain a diverse and sustainable urban arboretum.
Notice: This tour begins and ends from the Sunset Park Entrance located at Fourth Avenue and 34th Street. Transportation from the Main Entrance will not be provided. You can use this handy Google Map to find your way.
Mandatory Safety Protocols
– Attendees must wear a face covering at all times and maintain at least a 6-foot distance from those not in their group.
– The tour guide will be using a voice amplifier to ensure all social-distancing protocols are adhered to.
– Follow ALL instructions and guidance from Cemetery staff and ambassadors.
– Travel Safely: Green-Wood recommends following all safety precautions while traveling to and from the Cemetery, whether by foot, mass transit, or driving. If taking mass transit, please check the MTA's guidelines.
– Feeling Sick? Stay home if you are feeling sick or running a temperature. Please use good judgement if you have recently been exposed to someone with COVID-19. For more information about COVID-19, please check the CDC website.
– Green-Wood reserves the right to deny entry to any visitor who refuses to comply with the safety guidelines.
If you observe a situation or behavior that does not reflect these protocols, please advise an ambassador or other staff member immediately. With everyone's cooperation this will be a memorable and safe unique experience.