7:30 & 9:30 p.m. From the Blues Project: Danny Kalb, Steve Katz & Roy Blumenfeld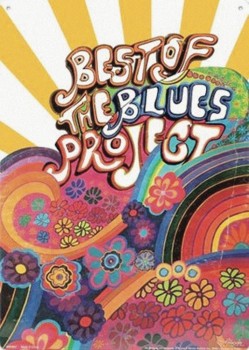 Saturday, November 10 at 7:30 PM & 9:30 PM
Conjure up images of 1960s Greenwich Village as members of the renowned Blues Project reunite in Green-Wood's Historic Chapel for a rare local performance.
One of the pioneering forces of psychedelic rock, Danny Kalb and the Blues Project rank among the top American musicians, on the same list as legends Clapton, Hendrix and Dylan. Kalb, Katz and Blumenfled are sure to impress as they show off their unique and visionary blend of rock and blues.
After the show, pick up Danny Kalb & Friends' Moving in Blue, a brand-new album with performances by Kalb and other luminaries.
Special event: $30 for members of The Green-Wood Historic Fund / $35 for non-members. Refreshments will be available for purchase during the show. Space is limited, so reserve your tickets now to ensure you don't miss this memorable event.
To purchase tickets, call 718-210-3080 or order online using the Ticket Information box below. Select your date, ticket quantity, and click to Order Now or Enter Promotional Code (Member ID#) and you will be redirected to our Eventbrite ordering page.
If you are using a credit card linked to a non-U.S. address, or if you've typed in a billing address that does not match that of your credit card, you may see an error message when ordering. If so, please call us at 718-210-3080 from Mon-Fri 8am-4pm Eastern Standard Time or email us at info@greenwoodcemetery.org and we will help you complete your order. Thank you.