Epilogues and Epitaphs
June 24, 2019, 7:30pm

–

10:30pm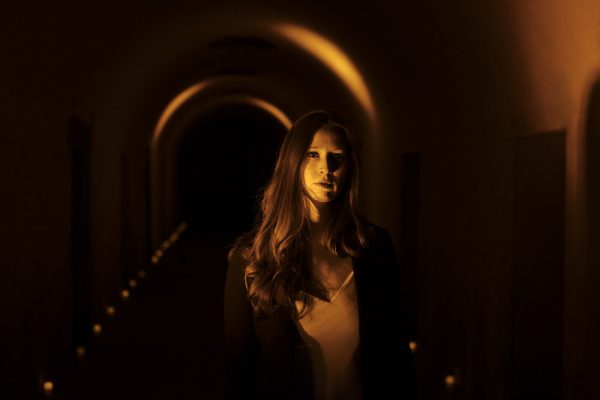 The Long Story
Most people wouldn't equate "historically-informed Baroque chamber music" with "soul-blasting, face-melting hot sauce fire"… at least not until they hear Augusta McKay Lodge. She and her band Voyage Sonique bring a gas torch to the works of a bygone era, burning a path through a series of musical monuments to grief and remembrance.
The Short Story
Sometimes before we can move forward, we must first look back to the past for a light. Let Augusta McKay Lodge and Voyage Sonique strike the match.
$80 for members of Green-Wood and BHS / $85 for non-members
The Angel's Share, a new series of opera and chamber music concerts, takes place in Green-Wood's Catacombs. One of the oldest structures in the 478-acre National Historic Landmark Cemetery, the Catacombs were built in the 1850s and are normally closed to the public. The series takes its name from the distiller's term for whiskey that evaporates while maturing in the barrel, thus going to the angels.
Each performance includes a pre-concert reception at sunset overlooking New York harbor and the Manhattan skyline.
PLEASE NOTE: Ticketholders must be 21 years or older.
Click here for our inclement weather policy.