Death, Grief, & Music with Ghost Stories Podcast & The Bad Light
October 12th
,
6:30pm
–
10:00pm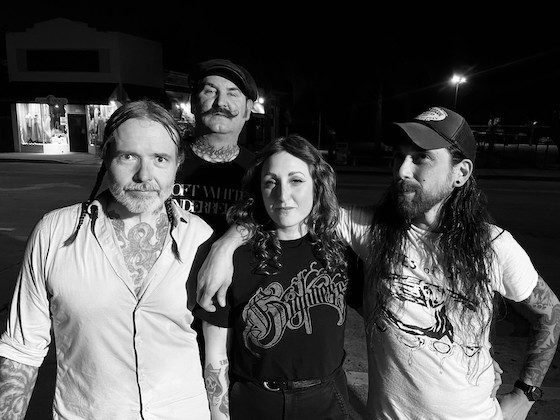 Join the captivating hosts of the Ghost Stories podcast, Sashka Rothchild and Dr. Victoria Sterkin, along with The Bad Light—a band destined to perform in a cemetery—for an unforgettable musical experience ruminating on death, dying, grief, and the creative process. Set in Green-Wood's Historic Chapel, the band will play through their latest album, GOODBYE. Rothchild and Sterkin will take pause between songs and engage the audience in reflection and conversation, inviting us to explore the profound aspects of life's inevitable end.
Price: $35, and $30 for members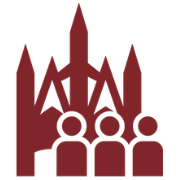 About The Bad Light
Born out of a garage in Santa Cruz, CA circa 2009, The Bad Light has grown, morphed and matured into a vessel for its members to explore, write and perform their own style of music. With its soul deeply rooted in Americana, the body of The Bad Light lives in Blues soaked psychedelic rock, with Edu Cerro on guitar/vocals, Dana Shepard on drums, Chloë Menkes-Coffee on vocals and multi instrumentalist Hiram Coffee in the current line up, the band is exploring new spaces for the songs from its new album "GOODBYE" which was written as a tribute to Celeste Deruisa, a former band mate who passed away from cancer in 2020. To learn more about their album GOODBYE, visit their website here.
About Ghost Stories
Sashka Rothchild and Dr. Victoria Sterkin have been friends in life and death for many years, and most recently partners on their podcast, Ghost Stories, which explores the quantum entanglement between our world and other realms. Rothchild is currently focused on producing media at the intersection of art, creativity, grief, and loss in Brooklyn and Sterkin is a behavioral analyst focused on the intersection of psychology and mycology in California.
Before Purchasing A Ticket, Please Note:
Refunds and exchanges: Ticket sales are final. No exchanges or refunds unless the event is canceled.
Where To Go: Check-in begins at 6:00pm and takes place at the Main Entrance on Fifth Avenue and 25th Street (500 25th Street). The band will start at 7pm.
Tickets: There is no need to print tickets! Attendees will be checked in by name.
For Your Safety: We strongly encourage attendees to wear suitable footwear and dress appropriately for the space.
Reminder: The only entrance and exit for the night will be the Main Entrance on Fifth Avenue and 25th Street.
Not a Member?
Click here for all of our membership levels and information.
Already a Member?
Click the gray tickets button to activate the Eventbrite pop-up, then click Enter promo code. Type in your ID number and apply your discount.
Questions?
Don't know your Member ID number? Not sure which ticket or membership type to order? Call 718-210-3080 or email contactus@green-wood.com with any questions.