CONCERT IN THE CATACOMBS: eddy kwon
July 6, 2022
,
8:00pm
–
9:45pm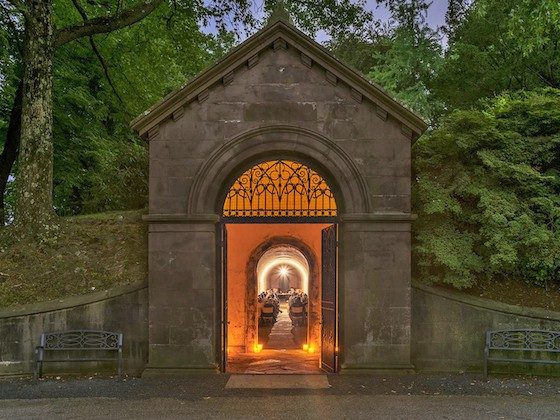 In the middle of Green-Wood is a cavernous underground space rarely open to the public. The Catacombs is not just a place of rest for the departed, it is also the setting for New York's most distinctive and atmospheric musical experiences.
Our 2022 Concert in the Catacombs series is curated by acclaimed experimental singer and songwriter Gelsey Bell. Hailed by The New York Times as "one of New York's most adventurous musicians," Bell brings together performers from a diverse range of styles, backgrounds, and influences.
Price: $40, and $35 for members.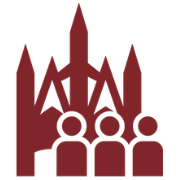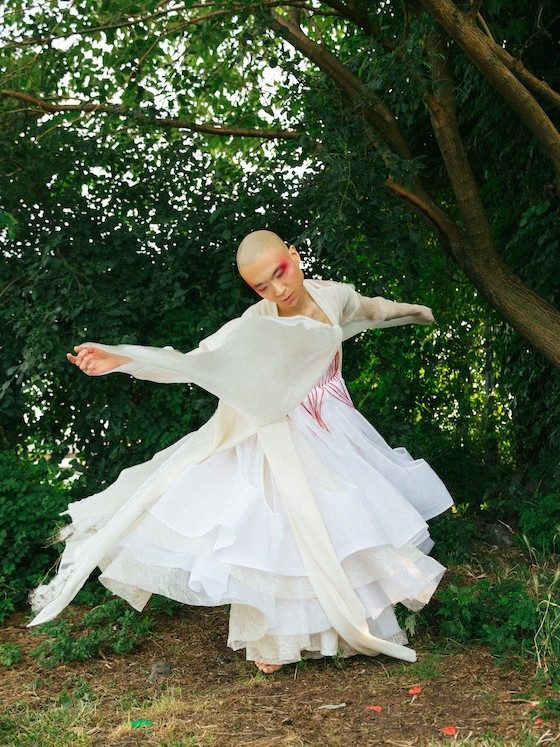 In these performances, violinist/violist and interdisciplinary performing artist eddy kwon (she/they) will present Four Rituals Toward an Infinite Perfect Resource, which uses interdisciplinary ceremony as an opening into queer ancestry, lineage, and family. kwon will present the 6:30pm performances on July 6th & 7th solo.  The 8pm performance on July 6th will be a collaboration with vocalist, composer/improviser, and interdisciplinary artist Isabel Crespo Pardo (they/them). The 8pm performance on July 7th will be a collaboration with vocalist, composer, and performer Holland Andrews (they/them).
kwon's performances explore transformation and transgression, ritual practices, and the use of mythology to connect, obscure, and reveal. kwon's work as an improviser and composer-performer is inspired by Korean folk timbres and inflections, textures and movement from natural environments, and American experimentalism as shaped by the Association for the Advancement of Creative Musicians.
SCHEDULE
6:30pm Performance
6:30pm: Doors Open
7:00pm: Doors Close
7:15–8:15pm: Performance
8:00pm Performance
8:00pm: Doors Open
8:30pm: Doors Close
8:45–9:45pm: Performance
BEFORE PURCHASING YOUR TICKETS, PLEASE NOTE:
Attendees must wear a face covering at all times on the trolley and in the Catacombs. Please follow ALL instructions and guidance from Cemetery staff and ambassadors. Green-Wood reserves the right to deny entry to anyone who refuses to comply with these guidelines, which are based on CDC, state, and city mandates.
Feeling Sick? Stay home if you are feeling sick or running a temperature. We will be happy to credit your ticket(s) for another visit, just email events@green-wood.com prior to the start of the program. Please understand our staffing is limited and we will respond as soon as we can.
Doors close fifteen minutes before the performance begins: For the 6:30pm, doors close a 7:00pm, and for the 8:00pm doors close at 8:30pm
Not a Member?
Click here for all of our membership levels and information.
Already a Member?
Click the gray tickets button to activate the Eventbrite pop-up, then click Enter promo code. Type in your ID number and apply your discount.
Questions?
Don't know your Member ID number? Not sure which ticket or membership type to order? Call 718-210-3080 or email contactus@green-wood.com with any questions.