Closing Celebration
November 4, 2018, 5:00pm

–

6:30pm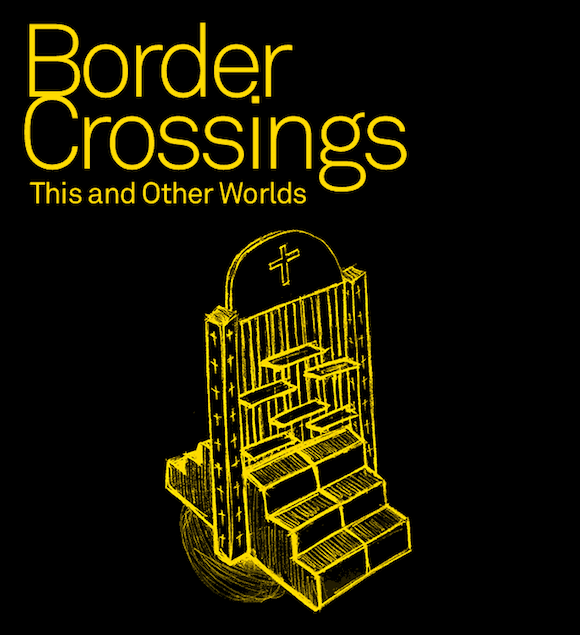 Border Crossings: This and Other Worlds (November 2-4), a three-day series of programs, performances, and installations that takes inspiration from global practices of honoring those who are no longer with us-e.g., El Dia de Los Muertos (the Mexican "Day of the Dead"); the Buddhist and Taoist "Ghost Festival" of Zhong Yuan Jie; the Christian holiday of All Souls Day; and Qingming or "Tomb Sweeping Day," a traditional Chinese celebration. The centerpiece of Border Crossings is an altar designed for the community by artist Adrian Viajero Roman, a long time Sunset Park resident. His inspiration is the El Dia de Los Muertos altars created to honor the dead throughout Mexico and the Mexican diaspora. With many free events, Border Crossings is a weekend of celebration, reflection, and commemoration.
Co-presented by Bard Graduate Center and The Green-Wood Cemetery, Border Crossings is part of a series of public programs designed to complement our current exhibition Agents of Faith: Votive Objects in Time and Place. We welcome participants of all backgrounds and religious beliefs.
About the Altar
Adrian Viajero Roman's altar commemorates loved ones who have crossed the border from life to death. In particular, his Puerto Rican compatriots who died during Hurricane Maria in 2017 and those who lost their lives while crossing a border between Mexico and the United States.
Add something of your own and be a part of this work of art. All visitors are invited to bring personal offerings to the altar. Flowers, photographs, notes, and/or other objects are welcome. (Please note that offerings left at the altar cannot be returned.)
Schedule
The programs take place in and around Green-Wood's main entrance at 25th Street and 5th Avenue. Please ask security at the Gothic Arch for where to go.
Free here with RSVP (click Register and choose your event or events).