Birding in Peace
November 29, 2020
,
7:15am
–
8:45am
Before our gates open to the general public, birding expert Rob Jett leads these peaceful Sunday morning walking tours to discover the many birds that call Green-Wood home. By September, offspring of these nesting birds will be on their own. Returning warblers will be in their less flamboyant fall plumage. Large numbers of blackbirds, flycatchers, sparrows, vireos, and swallows will also be passing through. By October, waterfowl are returning, and we'll look for raptors heading south. November will bring back our overwintering feathered denizens from the north.
All walks are at a slow pace on easy to moderate terrain, but proper, close toed footwear is suggested. Green-Wood's official birding checklist is available to pick up from the security guard at the Main Entrance on 25th Street or as a printable PDF here.
Tickets are $20/$15 for members.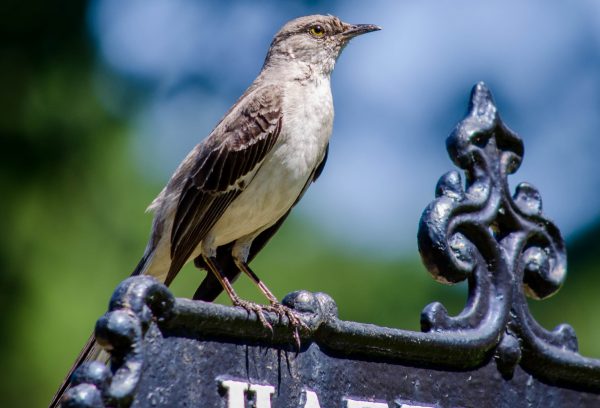 Mandatory Safety Protocols
– Attendees must wear a face covering at all times and maintain at least a 6-foot distance from those not in their group.
– The tour guide will be using a voice amplifier to ensure all social distancing protocols are adhered to.
– Follow ALL instructions and guidance from Cemetery staff and ambassadors.
– Travel Safely: Green-Wood recommends following all safety precautions while traveling to and from the Cemetery, whether by foot, mass transit, or driving. If taking mass transit, please check the MTA's guidelines.
– Feeling Sick? Stay home if you are feeling sick or running a temperature. Please use good judgement if you have recently been exposed to someone with COVID-19. For more information about COVID-19, please check the CDC website.
Green-Wood reserves the right to deny entry to any visitor who refuses to comply with the safety guidelines.