(Sold Out) Beethoven String Quartet Opus 130 & Grosse Fugue
The Calidore String Quartet
September 22nd
,
6:00pm
–
8:30pm
Presented in partnership with Death of Classical
The Long Story
Composed in the final years before his death, Beethoven's String Quartet Opus 130 remains to this day one of the most mysterious and revelatory works ever set to score. Beethoven had been deaf for decades when he wrote it, and these six movements conjure a sound world unlike anything heard before or since, speaking to the limitless reaches of human emotion, from joy to despair, the sacred to the profane, and everything in between.
Price: $85 (no member discount)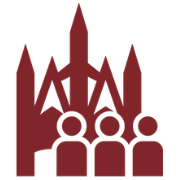 The beating heart of the piece is the slow movement, which caused Beethoven himself to declare "that he had composed this Cavatina truly in the tears of melancholy." We'll finish the work as Beethoven originally intended, with his Grosse Fugue finale that exists at the edges of madness and incomprehensibility, hurtling between chaos and order in one of music's most extraordinary expressions.
For these singular performances, we are lucky enough to be graced by the glory of the Calidore Quartet – four of today's leading musicians who "speak, breathe, think and feel as one" (Washington Post), and who stand among the world's greatest interpreters of Beethoven's music.
The Short Story
Beethoven's staggering string quartet offers us a musical vision of the space between emotion and expression.
For more information on this evening's program and the performers, visit Death of Classical's website.
BEFORE Purchasing Your Tickets, PLEASE NOTE:
Tickets: There is no need to print tickets! Attendees will be checked in by name.
Where To Go: Check-in ONLY takes place at the Gothic Arch near the Main Entrance on Fifth Avenue and 25th Street (500 25th Street).
Be On Time!: Check-in begins 15 minutes before your ticketed start time. We will start with a 45-minute reception at the Modern Chapel to enjoy a whiskey tasting and snacks (all free!), and the beauty of the Cemetery, before the program begins. Tasting is for those 21 years of age or older with proof of ID.
For Your Comfort and Safety: The journey to and from the Catacombs takes approximately 20-30 minutes, which includes walking over hilly and uneven terrain; proper footwear is recommended. A trolley service to and from the site will be available.
Refunds and exchanges: Ticket sales are final. No exchanges or refunds unless the event is canceled.
COVID Policy: In accordance with New York State and CDC guidance, masks are optional. Attendees must follow ALL instructions and guidance from Cemetery staff and ambassadors.
Feeling Sick? Stay home if you are feeling sick or running a fever.