America/Beautiful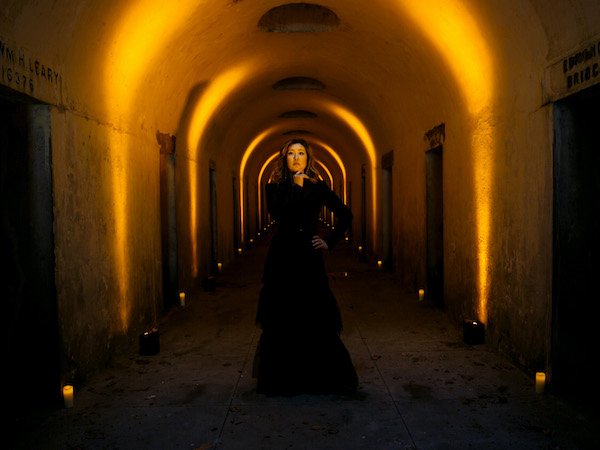 July 8, 2021
,
6:00pm
–
8:30pm
The Long Story
Last year, as America reckoned with the pandemic, racial protests, and political upheaval, pianist Min Kwon looked at her two daughters—whose birthdays fall on Presidents' Day and the Fourth of July—and asked herself what kind of a country they would grow up in. Out of that reflection came America/Beautiful, a project where she commissioned more than seventy of the leading composers in the United States to each write a variation on America the Beautiful.

The result is a sonic picture of Kwon's adopted country, painted in all of its sprawling complexity, which ultimately seeks to find the beauty at the heart of the American experiment, and to realize its credo of e pluribus unum (out of many, one).
The Short Story

Although these past few years have left us deeply divided, America/Beautiful seeks to embrace our diversity, and remember that by understanding, appreciating, and celebrating our differences, we become stronger both as individuals and as a country.
$80. There are no paper or e-tickets. Attendees will be checked in by name. Click here for our inclement weather policy.
Important things to note before purchasing your tickets
Attendees must provide a negative Covid test result or proof of completed vaccination. In addition, you must also fill out a health survey in advance of the event.
We will start with an hour long reception to enjoy a whiskey tasting and snacks (all free!), and the beauty of the Cemetery, before the program begins.
The journey to and from the Catacombs takes approximately 20-30 minutes, which includes walking over hilly and uneven terrain; proper footwear is recommended.
The program inside the Catacombs will run for approximately one hour with no intermission.
Health and safety protocols will be strictly enforced, including wearing a mask and keeping a distance of at least 6 feet from those not in your party. Follow directions given by Cemetery staff and ambassadors.
Sorry, we cannot refund or exchange tickets for another performance or timeslot.
There are no member discounts for this performance.
Mandatory Safety Protocols
– Attendees must wear a face covering at all times and maintain at least a 6-foot distance from those not in their group.
– The walk is over hilly and uneven terrain, comfortable footwear is encouraged.
– Follow ALL instructions and guidance from Cemetery staff and ambassadors.
– Travel Safely: Green-Wood recommends following all safety precautions while traveling to and from the Cemetery, whether by foot, mass transit, or driving. If taking mass transit, please check the MTA's guidelines.
– Feeling Sick? Stay home if you are feeling sick or running a temperature. Please use good judgement if you have recently been exposed to someone with COVID-19. For more information about COVID-19, please check the CDC website.
Green-Wood reserves the right to deny entry to any visitor who refuses to comply with the safety guidelines.
If you observe a situation or behavior that does not reflect these protocols, please advise an ambassador or other staff member immediately. With everyone's cooperation this will be a memorable and safe unique experience.