A Night of Victorian Tragedy: LIVE
May 12, 2021
,
7:30pm
–
10:30pm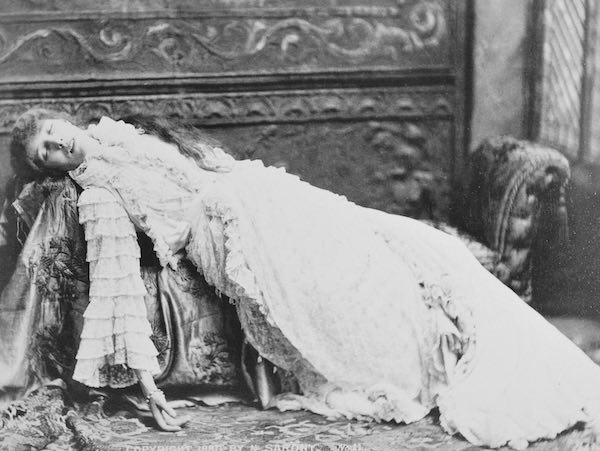 The Victorians knew a thing or two about tragedy—in fact, they seemed to almost revel in tales of disaster and doom. And a Victorian-era cemetery, like Green-Wood, has an abundance of these heartbreaking stories. Three years ago, four storytellers battled it out, and it was the harrowing shipwreck of the Lexington, which caught fire and sank in the icy waters of the Long Island Sound in January, 1840, that won the title of "Most Tragic Victorian Tale."
Get ready for round two! Expert storyteller, writer, and comic Tara Clancy hosts this not to be missed event, where you (yes you!), the audience members, vote on which Victorian tale is to be crowned as the most tragic. Four aficionados of sadness will try to convince you that theirs is the most heartbreaking. Throughout the night, you can try your luck at Victorian-era trivia with some great Green-Wood prizes for the most knowledgeable (or just plain lucky). Be sure to bring tissues. Fainting couches not provided.
Arrive at the time on your ticket. The event begins at 8:30pm.  Attendees are expected to follow all necessary health and safety protocols as directed by the Cemetery's staff and volunteers. 
$35 / $30 for members. There are no paper or e-tickets. Attendees will be checked in by name.
In the event of inclement weather and cancellation, tickets will be honored on May 13th. No refunds will be issued. Click here for our inclement weather policy.
Mandatory Safety Protocols
– Attendees must wear a face covering at all times and maintain at least a 6-foot distance from those not in their group.
– Follow ALL instructions and guidance from Cemetery staff and ambassadors.
– Travel Safely: Green-Wood recommends following all safety precautions while traveling to and from the Cemetery, whether by foot, mass transit, or driving. If taking mass transit, please check the MTA's guidelines.
– Feeling Sick? Stay home if you are feeling sick or running a temperature. Please use good judgement if you have recently been exposed to someone with COVID-19. For more information about COVID-19, please check the CDC website.
– Green-Wood reserves the right to deny entry to any visitor who refuses to comply with the safety guidelines.
If you observe a situation or behavior that does not reflect these protocols, please advise an ambassador or other staff member immediately. With everyone's cooperation this will be a memorable and safe unique experience.