2 p.m. Honoring Fearless Flo
April 27, 2014, 2:00pm

–

4:00pm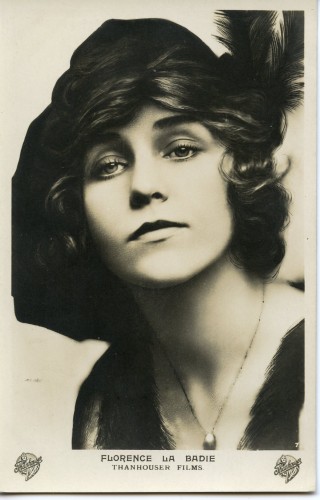 We celebrate the life and career of Florence LaBadie, a young silent film sensation in the early 20th-century. Appearing in over 180 films over the course of her short life, LaBadie was a stunningly beautiful actress who enjoyed tremendous fame in her day. A tragic car accident in 1917 cut her life short at the age of 29, and she was buried at Green-Wood shortly thereafter. Mysteriously, neither a gravestone nor a monument was ever placed at her burial site and her resting place has remained unmarked for nearly a century. Now, with the help of Green-Wood, Ned Thanhouser and Thanhouser Company Film Preservation, loyal LaBadie fans and film historians, "Fearless Flo" will finally receive a proper grave marker. Join us on LaBadie's birthday for a dedication ceremony at her final resting place, featuring remarks on Flo's life and the silent film era, and live music by professional accompanist Ben Model. A reception will follow in Green-Wood's Historic Chapel.
This is a free event, but please register your group using the Eventbrite box below so that we can gauge response. We encourage you to consider making an optional donation with your reservation, to ensure our ability to continue to offer these events free of charge.
Green-Wood trolley tours are fully accessible and ADA compliant. Click here for our inclement weather policy.