1 p.m. Designing Green-Wood: New York's First Rural Greenspace
April 19, 2014, 1:00pm

–

3:00pm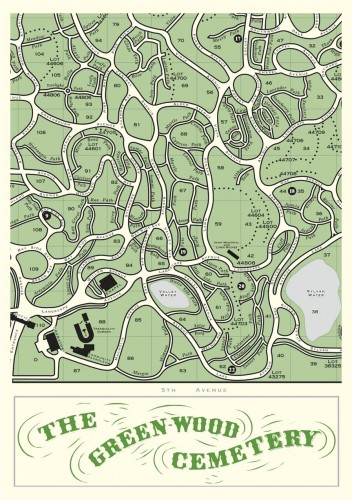 Green-Wood owes much of its splendor to the genius of its original designer – landscape architect David Bates Douglass. The twists and turns of Green-Wood's 40 miles of pathways purposefully create visual surprises around each bend. In 1838, Douglass eschewed the long vistas of unobstructed open space, in favor of rolling hills and meandering, serpentine walkways.
Join Superintendent of Grounds, Art Presson, in Green-Wood's Historic Chapel for a talk on David Bates Douglass's intent and original design. Then board the trolley for a tour of what's changed, what's stayed the same, and how the Green-Wood landscape has evolved over 175 years.
This event has two parts, with separate tickets for each part:
1. The free talk in the historic Green-Wood chapel.
2. A guided trolley tour immediately following the talk. Tickets are $15 for members of the Green-Wood Historic Fund and $20 for nonmembers. This portion of the event is sold out.
Please include both free talk tickets and trolley tour tickets in your order if you would like to attend both parts of the event. Seating is limited for both the talk and the trolley tour, and reservations are recommended.
Funding generously provided by the New York State Council on the Arts. Green-Wood trolley tours are fully accessible and ADA compliant. Click here for our inclement weather policy.