(Sold Out) 1 p.m. Fire and Firefighting in Downtown Brooklyn
October 5, 2014, 1:00pm

–

3:00pm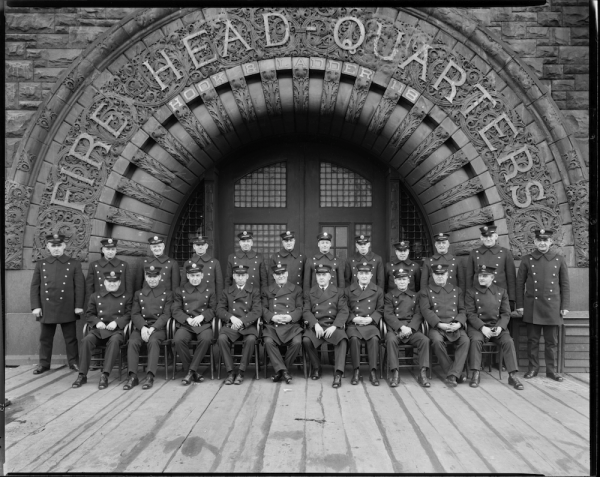 This event is sold out. Please click here to return tour our event listings.
Fire and firefighting are among the great shapers of cities, and firehouses are some of New York City's most intriguing works of architecture. Architectural historian Francis Morrone will lead you through a tour of fire history – from the greatest firehouse in New York (plus other firehouses), to the scene of the infamous Brooklyn theater fire (commemorated at Green-Wood Cemetery), to the modern headquarters of the FDNY. Morrone was named one of the 13 best tour guides in the world by Travel + Leisure magazine.
Please note this is a walking tour of firehouse exteriors and no firehouse interior will be toured.
This event appears as part of Brooklyn's On Fire!: a partner series with Green-Wood and Brooklyn Historical Society dedicated to one of history's hottest subjects – fire and firefighting. Brooklyn's history of conflagrations is dynamic, transformative, and plenty surprising. In four parts, we'll rove the borough to examine the heroes, the history, and even the chefs.
$15 for members of Green-Wood and BHS/$20 for non-members. Meeting place will be given after tickets are purchased.