Last Thursday, a construction worker, using a jackhammer, was working on the expansion of Green-Wood's Crematory and Columbarium when he hit something strange in a wall: a metal box. Upon further investigation, it was discovered that this was no ordinary box–it was a time capsule!
It turns out that Ken Taylor, Green-Wood's vice president for operations, who has been at Green-Wood for a long time, had seen a photograph, years ago, of a time capsule being placed in that building, near the cornerstone. When he learned last week that a time capsule just had been found, he remembered that photograph.
Here's the time capsule: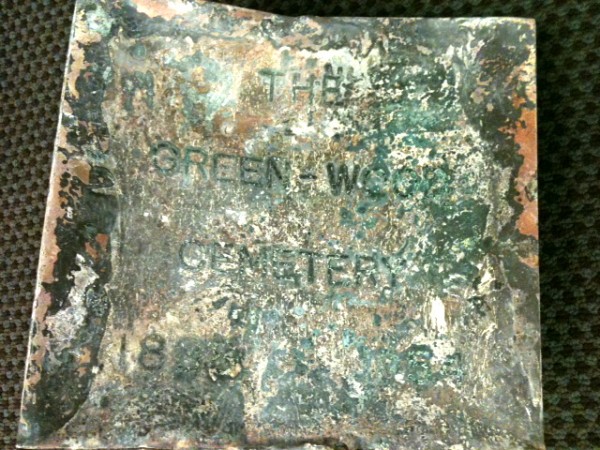 Inscribed on its lid: "GREEN-WOOD CEMETERY 1838-1954."
The cornerstone for this building, the Crematory and Columbarium, was laid in 1954. Here's that building as it was photographed soon after its completion: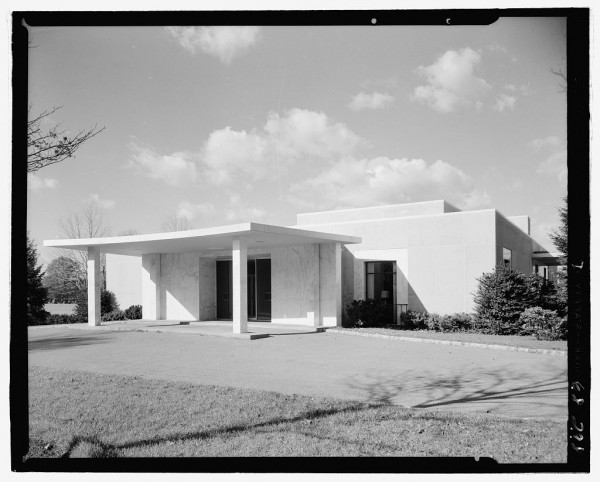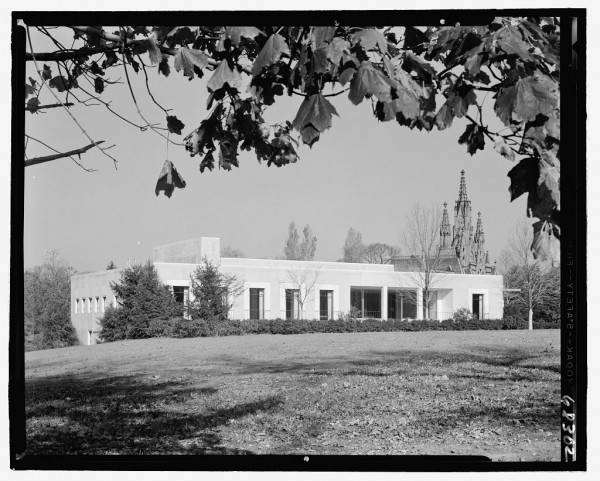 Upon opening the time capsule, it was discovered that, while the box itself appears to have remained watertight, the plastic wrapped around the books that had been placed  in the box had trapped condensation, causing the books to become saturated with water.
Professor Anthony Cucchiara, who has been involved with handling and preserving archival materials for 35 years, and is experienced in dealing with water-soaked materials, was summoned. When he arrived, he discovered, sadly, that the books that had been placed in the time capsule were a mess: they apparently had been soaking in water for years, turning the paper into pulp and melding all of the pages together. Insects had infested the materials; mold was growing. Professor Cucchiara directed that the books be frozen in order to stop any further deterioration.
The next day, he examined the frozen books. The books were easily identifiable–they were 19th-century published books about Green-Wood Cemetery. However, unfortunately, though we do wish we had been able to save these books, they were beyond salvaging. One fortunate note: copies of each of these books, in excellent shape, are a part of Green-Wood's collections.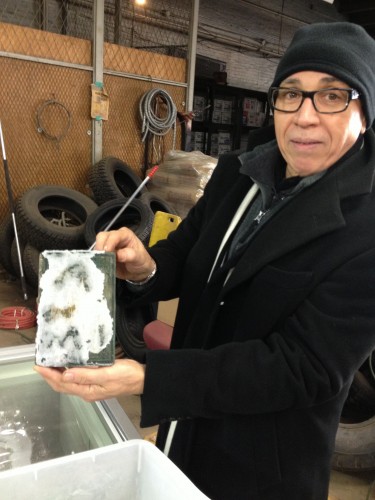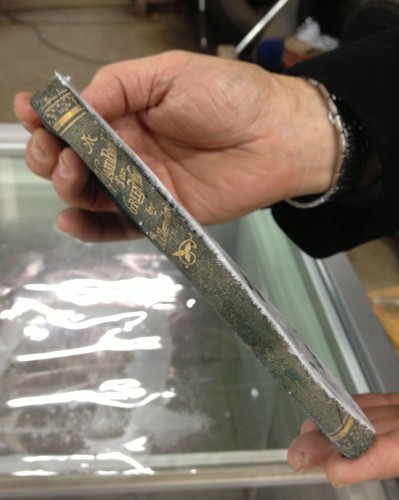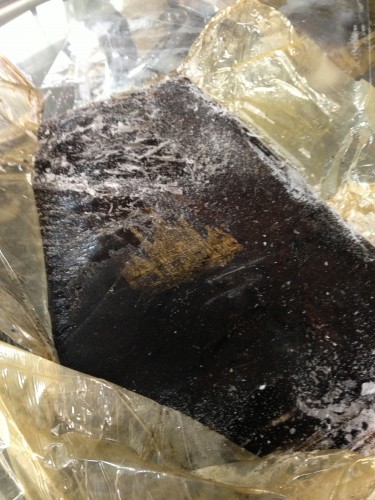 It is always exciting to find a time capsule. And it was particularly exciting to discover that those who worked at Green-Wood, back in 1954, left some of their memories, and legacy, for us to find. We will keep the metal box–the time capsule itself–as a record of their efforts.