Green-Wood is a great place for a photographer to roam–whether it is to capture spring bloom, fall foliage, a snow storm, or devastation in the wake of vandalism, a tornado, or a hurricane. And now Green-Wood in the fog.
Art Presson, our superintendent of the grounds, is quite the artist. Before coming to Green-Wood, Art was the exhibition designer at the International Center of Photography. Art then studied horticulture at, and received a degree from, the New York Botanical Garden. He has used his eye to create gardens and much more at Green-Wood.
Art, as you will see below, is also quite the photographer. Simply put, he has a great eye. So yesterday, with snow covering the ground, and warm air rolling in above it, fog set in at Green-Wood. And Art saw the opportunity to photograph Green-Wood in a way that it is rarely seen: in the fog. A few of his photographs follow.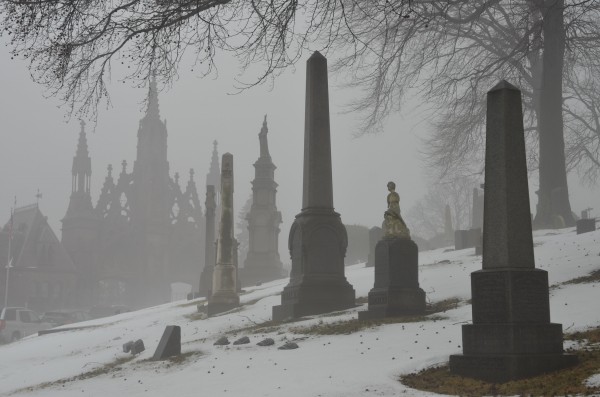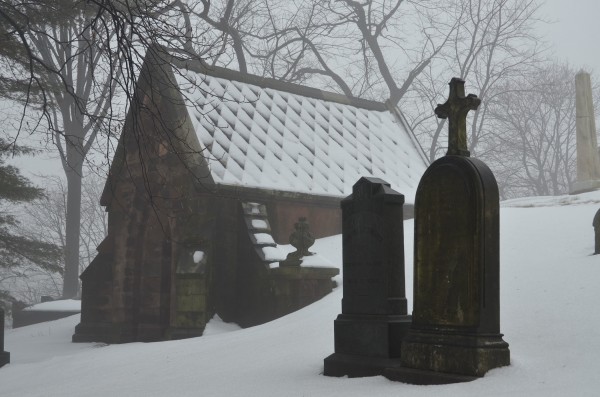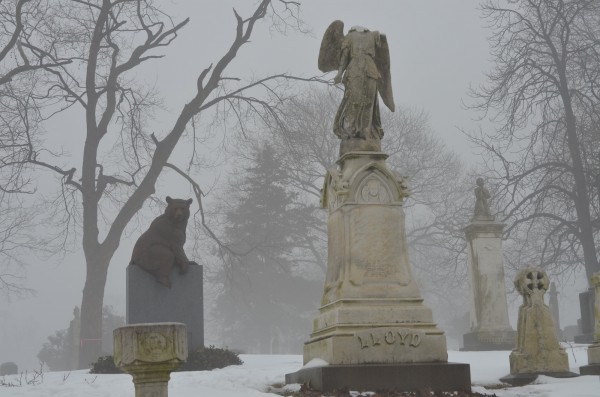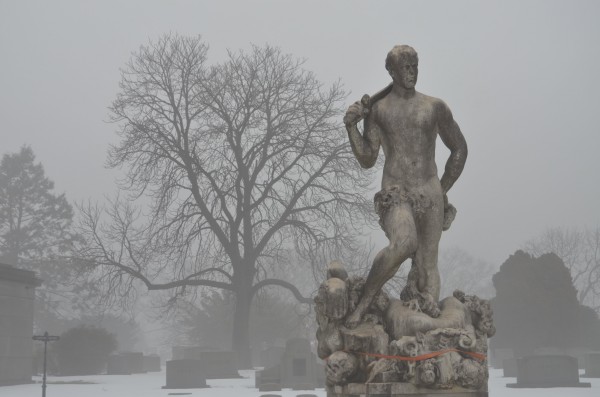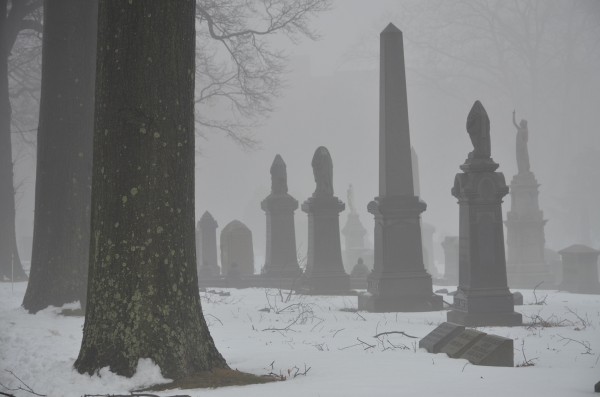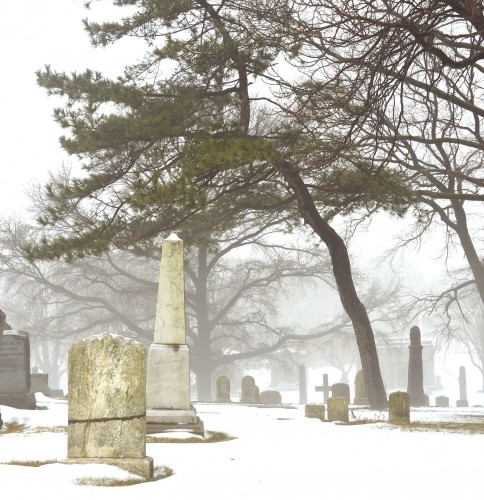 Thanks, Art, for sharing your photographs.