It was a picnic. But it was so much more. It was entertainment under the stars, but even more than that. It was "A Night At Niblo's Garden."
William Niblo, who now rests at Green-Wood, was a great impresario of the first half of the 19th century in New York City. He lies in a mausoleum built into a hillside near Crescent Water–one of the loveliest of many lovely places at Green-Wood. Niblo got his money's worth from his Green-Wood land–while still very much alive, he entertained friends and hosted picnics there. He even upped the ante by stocking Crescent Water with goldfish for the entertainment of his guests; apparently he did not realize that all of Green-Wood's ponds are connected by pipes, and that he was stocking all of Green-Wood's ponds.
Ben Feldman describes himself as as "historian, flaneur and raconteur." Ben is fascinated by all things Green-Wood. He is a tireless researcher and an enthusiastic writer. He has written and published two books about Green-Wood's permanent residents: Butchery on Bond Street and Call Me Daddy. And he has been working for some time now on his new book: East in Eden: William Niblo And His Pleasure Garden of Yore. Ben blogs at www.newyorkwanderer.com
Well, dare we say, this Niblo picnic, hosted by Ben, was a match made in heaven. A summer night's entertainment at Green-Wood, on the shores of Crescent Water, with Feldman as Niblo and various talented actors, singers, and acrobats portraying the acts that had starred at Niblo's Garden 150 or so years ago. A natural!
So, a few weeks ago, performers and a picnickers gathered around William Niblo's mausoleum, on the shore of Crescent Water, for quite the evening of entertainment. It was a night to remember!
Here are Marisa Gertz's photographs, capturing the excitement of the evening: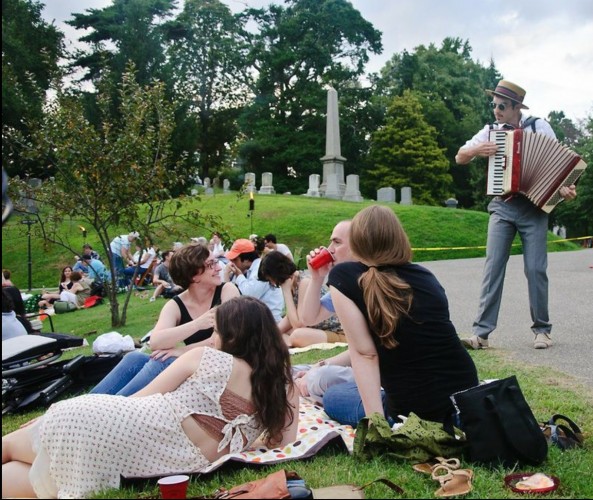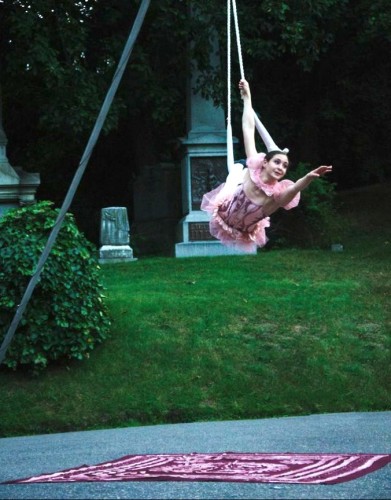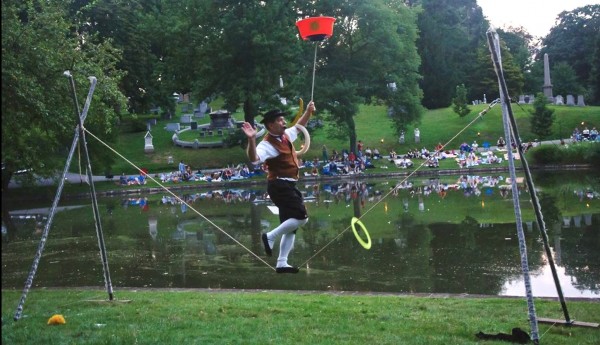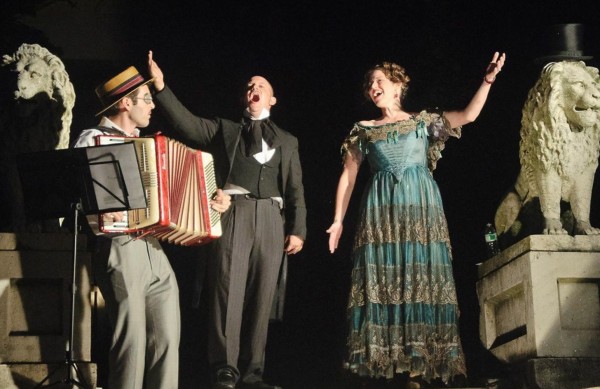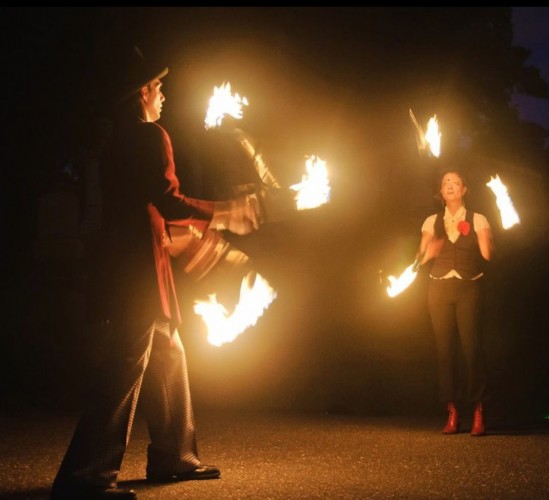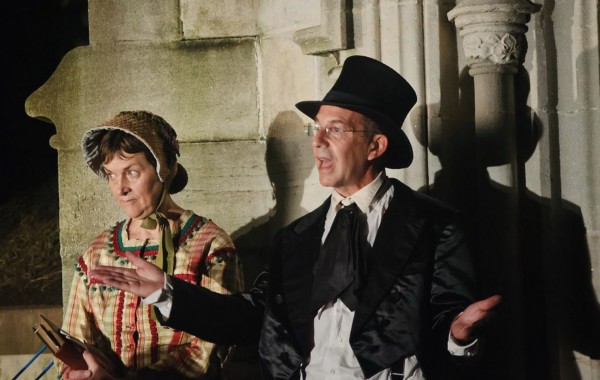 Plans are already underway for a bigger and better Night at Niblo's Garden next year. Keep an eye out for Green-Wood's 2014 calendar for details.