Well, it wasn't pretty.
With 7,000 trees, Green-Wood was quite an attractive target for Hurricane Sandy. And Sandy, with her big winds, was not kind. In all, 150 of Green-Wood's trees were destroyed. And, just days after the storm, we estimate that well in excess of 100 monuments were damaged–that toll may go higher as trees are removed and more damage is uncovered.
If you would like to make a contribution to our recovery efforts–the removal of uprooted and broken trees and branches, and the restoration of damaged monuments, please click here.
Here are photographs of some of the damage: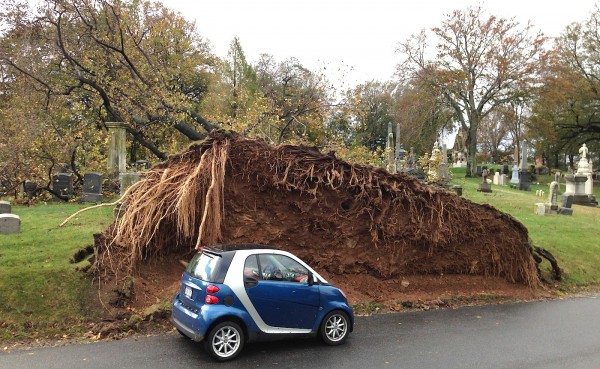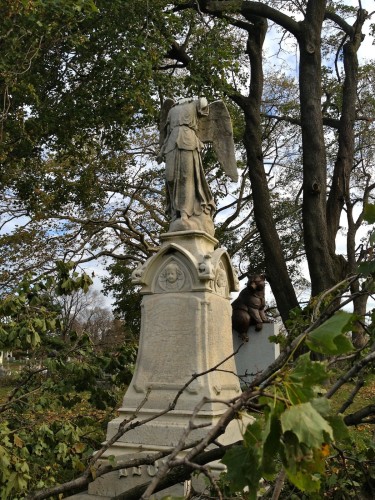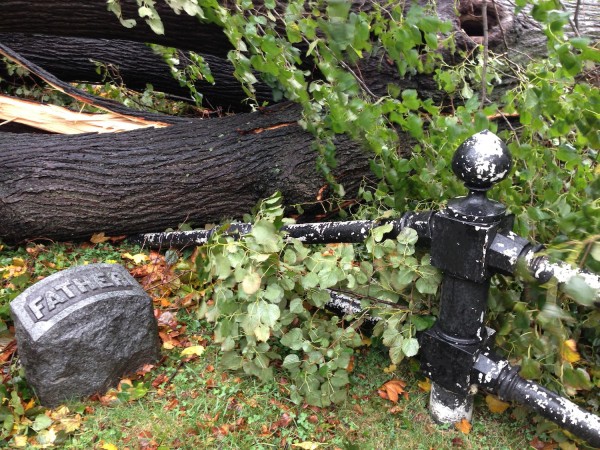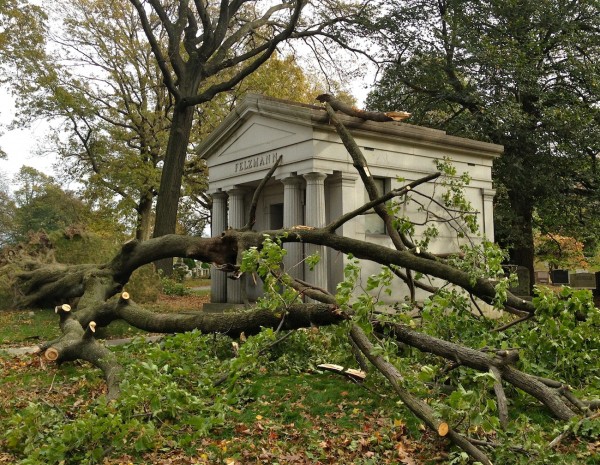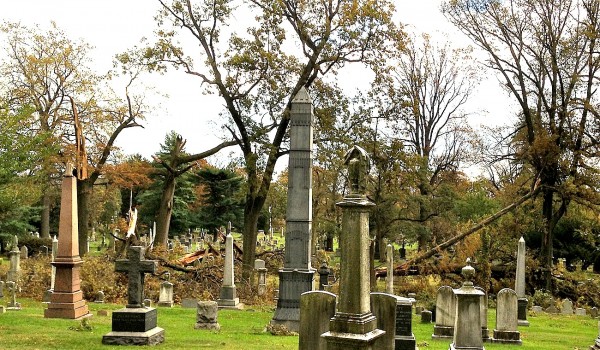 And two more: