The firm of Currier and Ives, in business from 1834 until 1907, produced over 7,000 different prints and over one million copies of those prints. More of their lithographs (prints made by creating art, then transferring that art to a special stone with a variety of grease pencils, then applying ink, printing in a press, then hand-coloring) hung in American houses than any other art. Their work was so important in creating images of 19th-century America that it has been become a phrase to describe that era. So, in the song "Sleigh Ride," today the most popular Christmas-season play on the radio, the lyrics describe a sleigh ride as "a picture print by Currier and Ives." Indeed, scenes of an earlier rural America are often described today as "Currier and Ives scenes."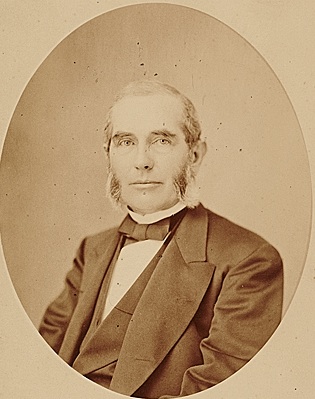 Both Nathaniel Currier (1813-1888) and James Ives (1824-1895) are interred at Green-Wood.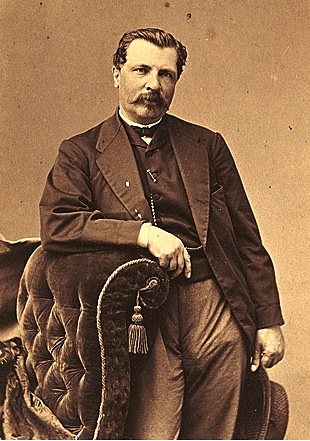 And, many of Currier and Ives's leading artists are also interred at Green-Wood.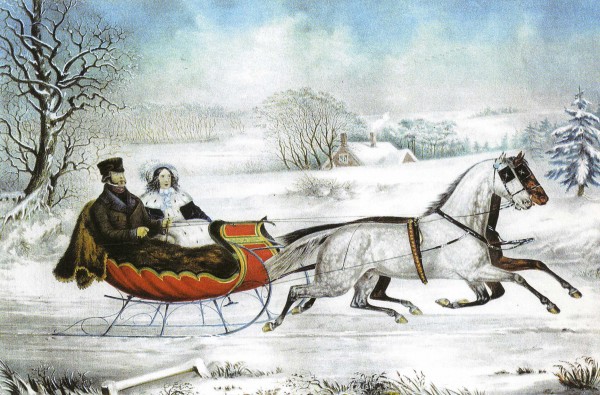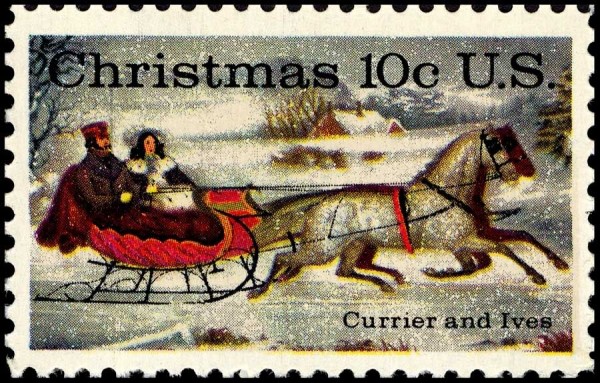 On Saturday, November 17, we were honored to have Robert Newman speak in our Historic Chapel about Currier and Ives and their artists. Robert's grandfather bought The Old Print Shop (now in its 114th year) on Lexington Avenue in the 1930s. Robert was trained there by his father; he has been in the print business for all of his life. He spoke of the importance of the firm of Currier and Ives and then answered questions about their art. Robert made the point that Currier and Ives employed woman, mostly German immigrants with an artistic background, to hand-color their prints–each woman applied one color to the print, as determined by a master print on display, then passed the print along to the next artist.
After the talk in the Chapel, Robert Newman joined Green-Wood Historian Jeff Richman to lead a trolley tour to the gravesites of 19th-century printmakers. The group visited Nathaniel Currier's grave, where he is interred with his first and second wives. Later, respects were paid at the grave of Louis Maurer (1832-1932), a German immigrant who created some of Currier and Ives's most-cherished prints.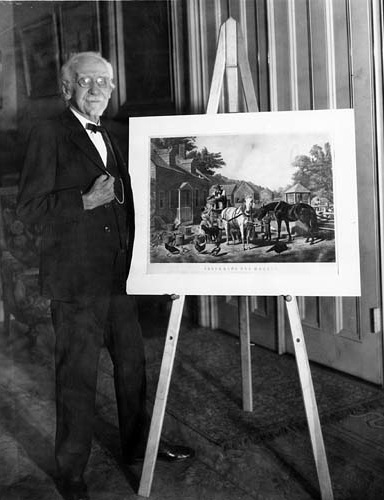 A stop was made at the graves of Charles Parsons (1821-1910) and his son, Charles Richard Parsons (1844-1920), both of whom worked as artists for Currier and Ives.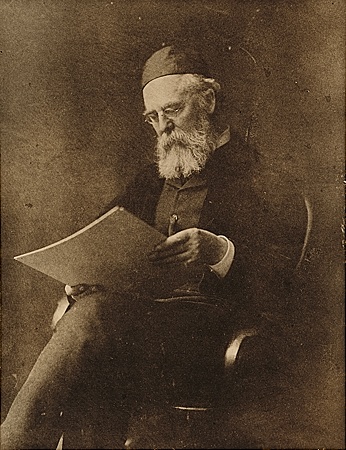 For an article on the Parsonses, by A.J. Peluso, Jr., in our newsletter, The Arch, click here, then go to pages 14-15. That article includes a watercolor by Charles Richard Parsons of the monument at Green-Wood to his mother.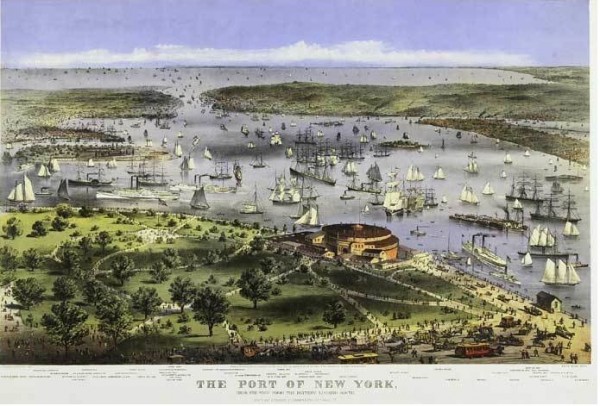 Then, it was off to Fanny Palmer's unmarked grave. She was the only female creating art in a business that was dominated by men. But she produced more of Currier and Ives's prints than any other artist.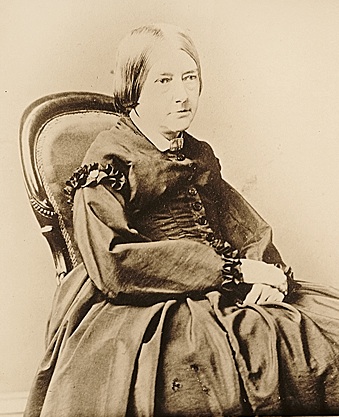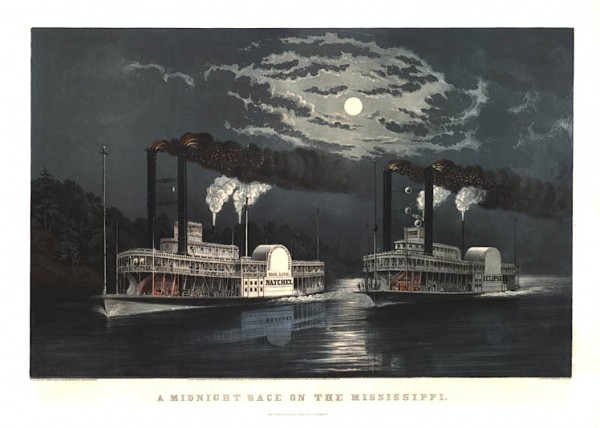 Fanny Palmer created views of scenes she had never witnessed–she never traveled more than 100 miles out of New York City–of steamboats along the Mississippi River, for instance, though she never had been anywhere near that river.
Green-Wood was a magnet for artists. And it was The Cemetery for 19th-century New Yorkers. So, it is not surprising that the artists who worked for Currier and Ives are at Green-Wood. It was a pleasure to visit their graves and to learn from a true expert, Robert Newman, about their art.