Tuesday morning started out like any other summer day at Green-Wood. About 90 men and women who work on the cemetery grounds reported for work and headed out to mow the lawns, trim the grass, and weed the gardens. But, something was not right, as Ken Nielsen, acting foreman of the south zone, discovered. And worker after worker soon learned the sad truth: a very sick individual, or individuals, had vandalized 43 memorials and monuments of the dead.
Green-Wood is in a rather unique position. Cemetery vandalism is a fact of life–it happens across America every day of the year. But, at Green-Wood, we have a high cast iron fence that surrounds our 478 acres and limits access by those up to no good. We have an around-the-clock, 24-hour car patrol of the grounds. We have video cameras mounted throughout to discourage vandals. But, sadly, no cemetery security system is a guarantee against vandalism.
I have been visiting Green-Wood since 1986, and, while I recall some incidents of vandalism, I cannot remember anything on this scale or close to it. Gravestones were pushed over and shattered.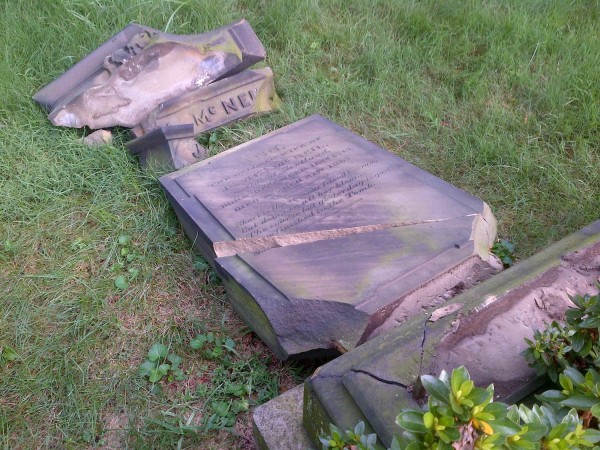 An entire arch was toppled.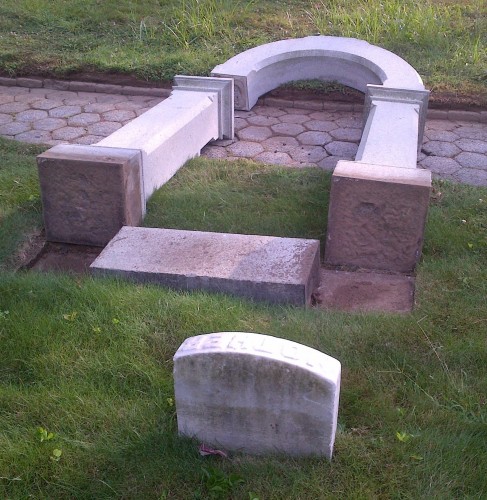 Many pieces shattered as they hit the ground.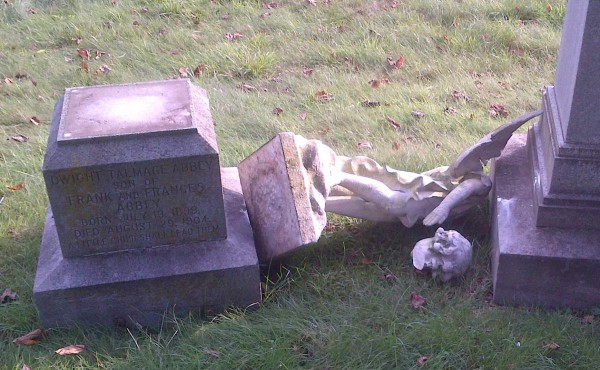 Urns were cracked and pushed off their bases. Four marble crosses were toppled; three of them broke into pieces.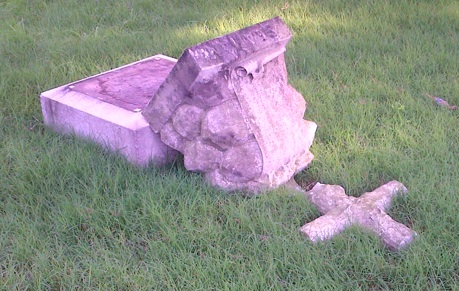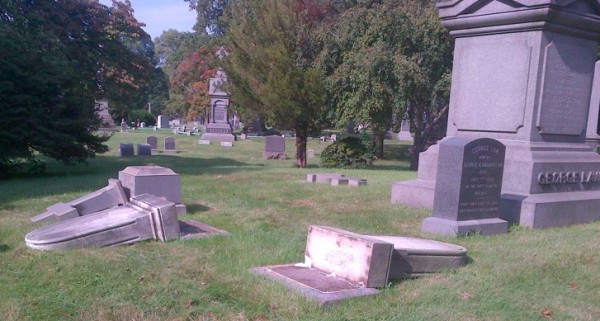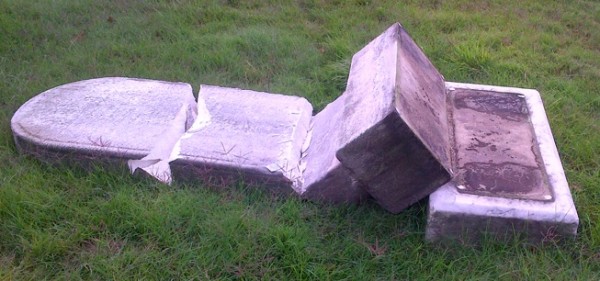 Two memorial porcelain photographs of the deceased were scratched repeatedly; another was smashed with a rock. Three gravestones were smeared with mud. And, this: a trash receptacle rolled down a hill, two stop signs were folded in half, and a Toro Workman cart was pushed up an embankment in an apparent effort to turn it over. It makes you sick to your stomach.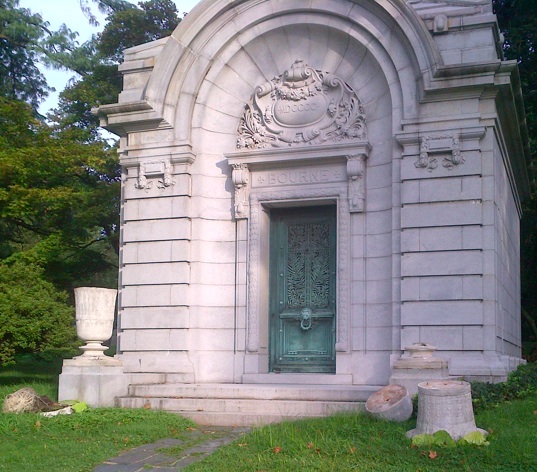 One of our security cameras did capture an individual who likely was involved in these outrageous acts. That videotape has been turned over to detectives from the Hate Crimes Squad, which is investigating. Hopefully, an arrest or arrests will follow very soon.
Society has many duties. Certainly one of those is to protect those who cannot protect themselves. And, who is less able to protect themselves than those who have passed away? So, when mindless vandalism like this occurs, society, and all of us, have a duty to protect these memorials. Although neither Green-Wood Cemetery nor The Green-Wood Historic Fund have any legal obligation to repair vandalized monuments, we are stepping up here and will be repairing each and every one of them. We also have been contacting the families of those whose graves were desecrated.
Repairs already have begun. Here's what this monument looked like soon after the vandalism was discovered: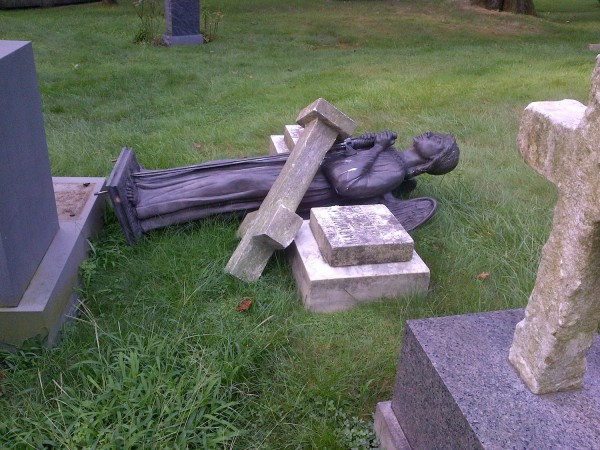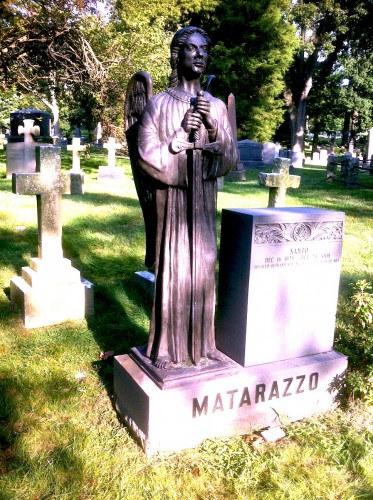 Ken Taylor, Green-Wood's long-time vice president for operations, estimates that the damage is "well in excess of $100,000." I already have made a contribution to help pay for these repairs and restorations. If you would like to do so, just click here.