Last week, The Green-Wood Historic Fund held its fifth annual benefit. And it was quite a celebration of what certainly was the Historic Fund's greatest year: a new app of Green-Wood was released, a record number of trolley tours and new highs in attendance at a broad range of events were achieved, a great "Open 'Houses'" day drew big crowds, and the landmarked Weir Greenhouse was purchased for a new visitors center and as the future home for the Historic Fund.
Cocktails were served around the pond in Tranquility Gardens.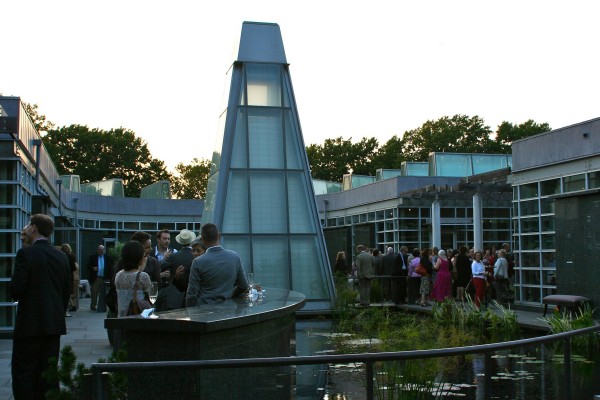 A sit-down dinner for 200 followed.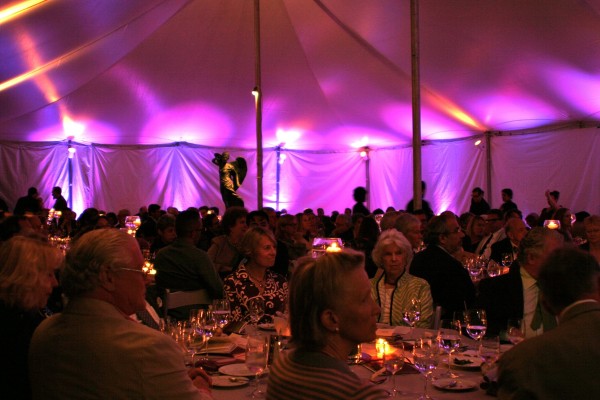 There were tributes to Green-Wood by elected officials, including Borough President Marty Markowitz, State Senator Martin Golden, Assemblyman James Brennan, and City Councilmember Sarah Gonzalez. Kent Barwick, former president of the Municipal Art Society, introduced Nicholas Quennell, who graciously accepted the De Witt Clinton Award for his contributions to landscape design (Tisch Children's Zoo in Central Park), master planning for Trinity College and Colgate University, environmental analysis, and architecture. Quennell has designed the famed Ghiradelli Square in San Francisco, the grounds of the Corning Glass Museum, and waterfront Peekskill Landing on the Hudson River. He is now working on a multimillion dollar restoration of The Battery.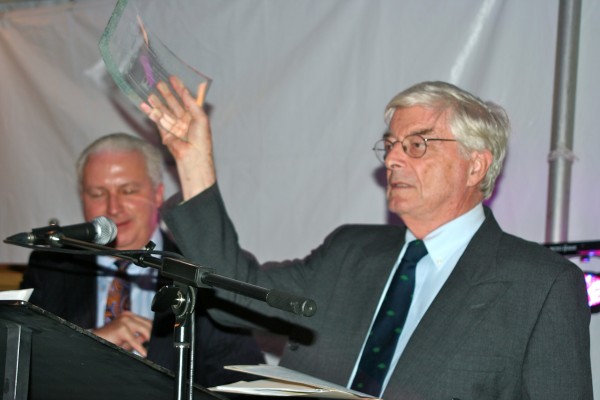 It was a wonderful evening all around–great weather (no tornado this year, unlike the benefit two years ago), a great atmosphere, and a tremendous group of guests who contributed to the best Historic Fund benefit yet.