The Green-Wood Historic Fund continues to collect items that help us tell the stories of the cemetery's history and its permanent residents.
Just weeks ago, we were able to purchase four carte de visite photographs of members of the Smillie family. As you will read below, these were important purchases for our collections.
Green-Wood was chartered by New York State on April 18, 1838. Less than a decade later, in 1846, its first history, Green-Wood Illustrated, written by Nehemiah Cleaveland and illustrated by James Smillie (1807-1885), was published. Smillie's work was described on the title page of that book as "highly finished line engraving from drawings taken on the spot by James Smillie." Smillie, who was born and trained as an engraver in Scotland, specialized in landscapes, but also worked extensively engraving bank-notes. He was elected to the National Academy of Design in 1851. Here are two of Smillie's fine illustrations for Green-Wood Illustrated: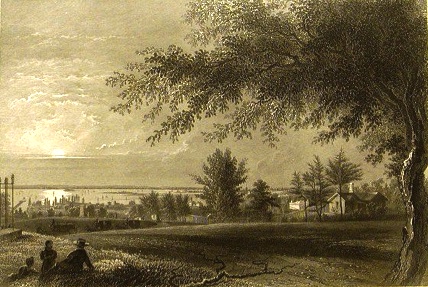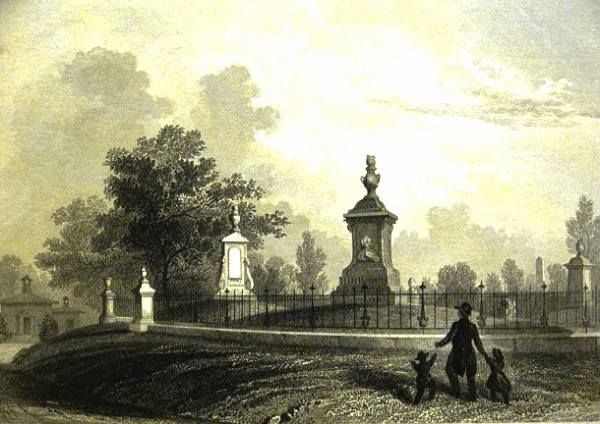 And that's where we pick up the Smillie trail. James Smillie purchased his lot 1275 on Ocean Hill at Green-Wood in 1846. Did he purchase a lot right near where the above drawing was made because he was taken by the view from this last of the hills at Green-Wood, from which the flatlands of Brooklyn may be viewed? Did he purchase this lot in 1846 with the payment for his engravings for Green-Wood Illustrated? Perhaps–we don't know.
Here is the carte de visite photograph of James Smillie that we just have purchased: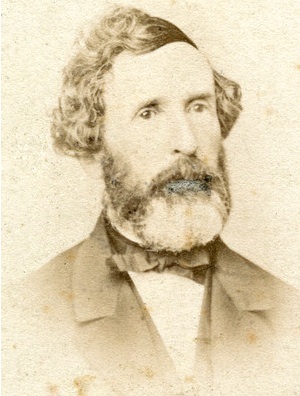 And here's what the Smillie Family Lot looks like today:
Smillie married Catherine Van Valkenburg , who is also interred in that lot. Here is her carte de visite: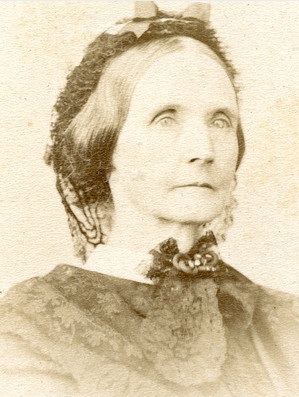 And here's a photograph of their gravestones–wife and husband, side by side: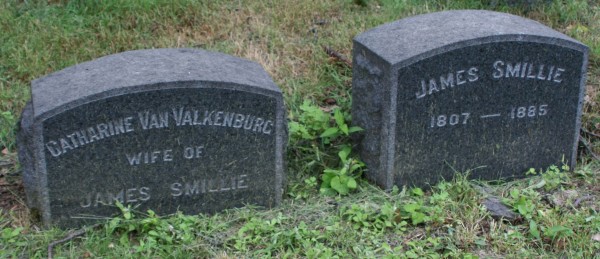 Two of their children became artists. This is one of them, James David Smillie (1833-1909), as shown in the carte de visite we recently purchased of him:
James David Smillie studied engraving with his father and art at the National Academy of Design. He was elected to the National Academy in 1876 and was a founder and president of the National Water Color Society. And here is one of his paintings, from our Historic Fund Collections: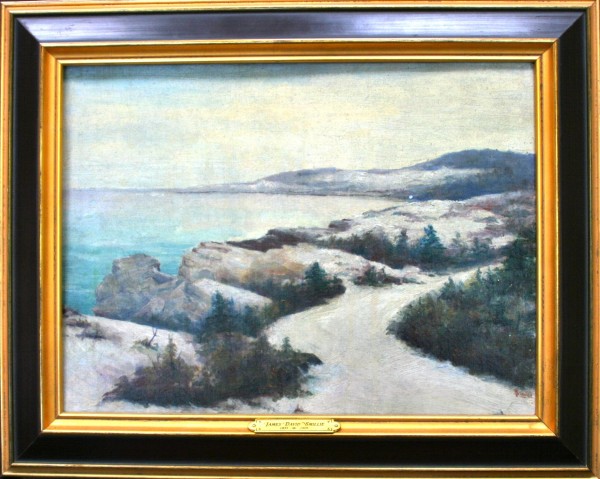 Another son, George Henry Smillie (1840-1921), also was an artist. George was taught by his father and painter James M. Hart (who also is interred at Green-Wood). He was elected to the National Academy of Design in 1882. He specialized in scenes of the New England coast. This is George: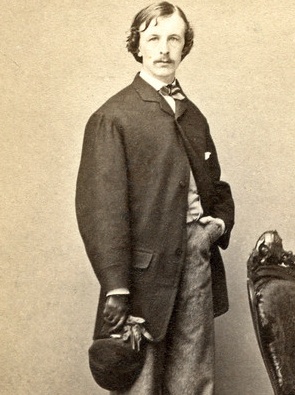 And, one of his paintings from our Historic Fund Collections: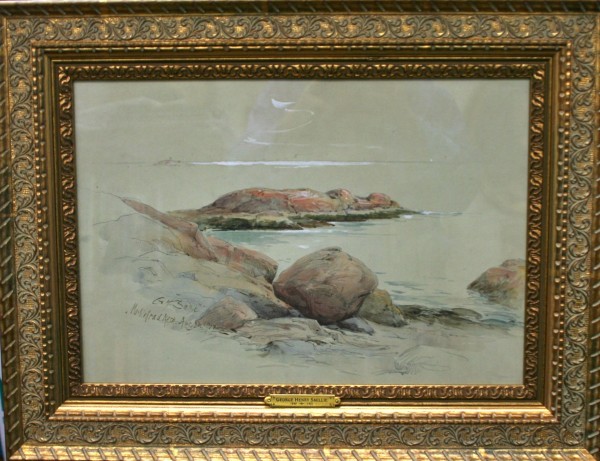 Quite a family of artists!