After much effort, and some controversy, Civic Virtue, Frederick MacMonnies's sculpture from the 1920s, has arrived, and been installed, at Green-Wood.
It was a long journey. Civic Virtue was carved in marble in the Bronx. It was then installed in City Hall Park in Manhattan.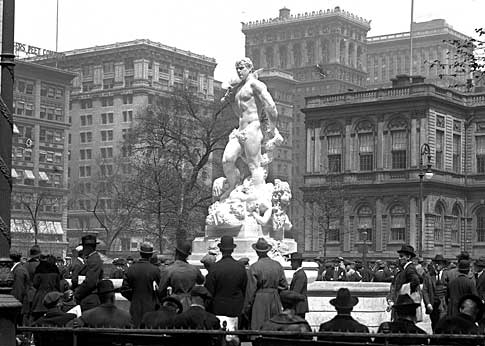 Soon it was exiled to Queens, where, exposed to the elements, it deteriorated. Learning of its sad state, Richard Moylan, Green-Wood's president, offered it a new home, and a promise to restore it. New York City accepted that offer. You can find more on Civic Virtue in an earlier blog post. And here is David Dunlap's piece that appeared last month in The New York Times.
So, this past Saturday, a crew was out early, in front of Queens Borough Hall, to hoist Civic Virtue up with a crane and to load it onto a truck.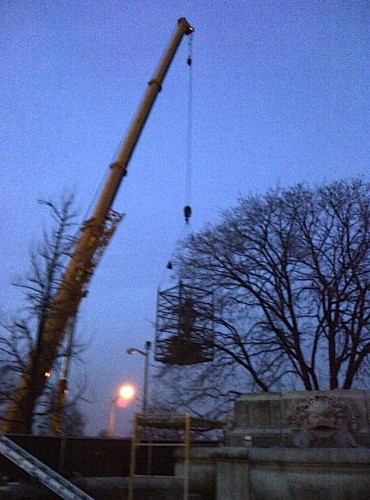 By late Saturday, Civil Virtue had made its slow ride to Green-Wood.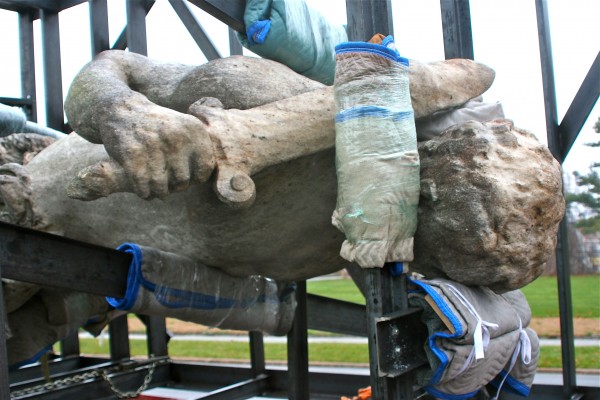 And, yesterday morning, December 17, 2012, the sculpture was installed on its custom-made foundation.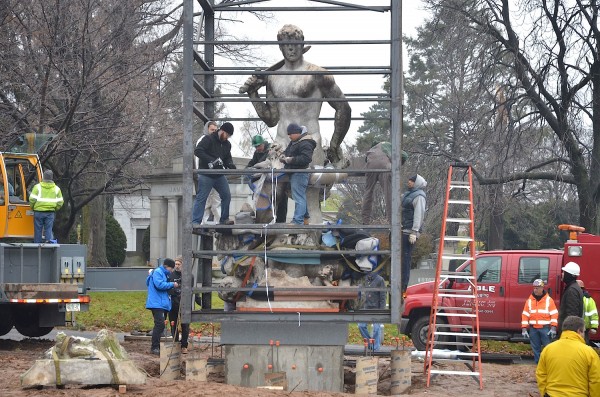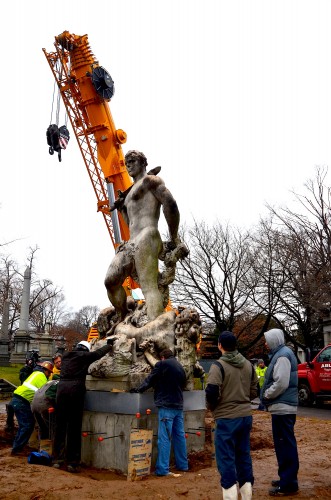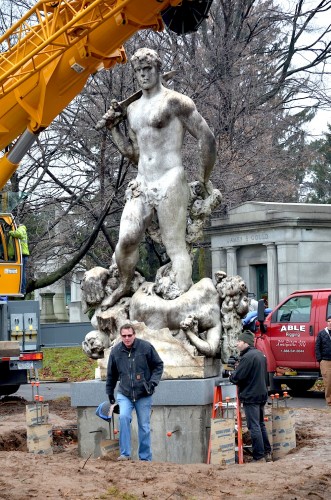 In the spring, with warmer temperatures, conservation of the sculpture and completion of the development of the site, including landscaping, will occur.
Green-Wood Cemetery has been a sculpture garden since soon after its creation in 1838. It has now added another sculpture to its collection. Welcome, Civic Virtue!