Thought you would find this tweet, sent on Memorial Day, interesting:

@KBAndersen New York City, Omaha-born New Yorker, public radio host (Studio 360), novelist, journalist (Vanity Fair, New York).
@KBAndersen Kurt Andersen
In the shade on grass at Green-wood Cemetery with my family, among 100s of Brooklynites listening to Rhapsody In Blue. Bliss. #MemorialDay 30 May via Twitter for iPhone
Still catching up from our Memorial Day Weekend 150th anniversary of the beginning of the Civil War events. Here's a photograph of our volunteers, who made that weekend possible, at a reception this past Thursday night.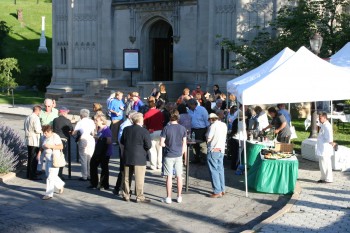 Green-Wood Cemetery President Rich Moylan and I thanked all of our dedicated volunteers, served food and drinks, and I led a curator's tour of our Civil War exhibition in our Historic Chapel, "Honoring Their Sacrifice."
And some good news on that exhibition–we've extended its run.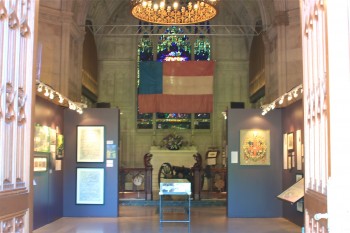 It will not be closing, as originally planned, on June 12. We will have a new closing date shortly. Go see it!
And, one more item. Dedicated readers of this blog (and who isn't?) may remember that, after one of our big storms of the past winter, I posted a few fine photographs by Jake Bernstein, writing this note: "I've just heard from Jake Bernstein, who loves Green-Wood. Here's what Jake told me: 'Walking amongst its inhabitants armed with your stories gives me a connection to the history of this City.' Jake is a fine photographer–here are three examples of his work."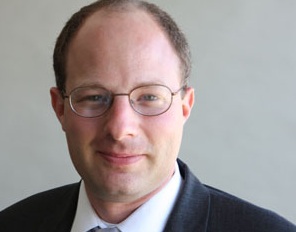 And, a few months later, I added a few more spring images from Jake, describing him as our "roving photographer." Well, I ran into Jake Thursday night at the curator's reception for Historic Fund members and volunteers. Jake told me he had some news–but I didn't expect him to say what he said: he had won the Pulitzer Prize! I must say I was speechless–no one had ever told me that before. It turns out that Jake works at ProPublica and that he and Jesse Eisinger won the Pulitzer Prize for National Reporting for their series, "The Wall Street Money Machine." Wow! That's impressive. I must say, I have a feeling that those photographs of Jake's that were posted on this blog may have had something to do with his Pulitzer Prize . . . or maybe not. In any event, congratulations, Jake!