It is truly remarkable: year after year, the grounds at Green-Wood get better and better. It might be a new garden, tree plantings, a monument restored, a path repaved, a tree trimmed.
When I went out last week to get some fall foliage photographs, I found a few great new touches. In the public lot along Fifth Avenue, the privet hedges, after periodic shaping over the last few years, look much better: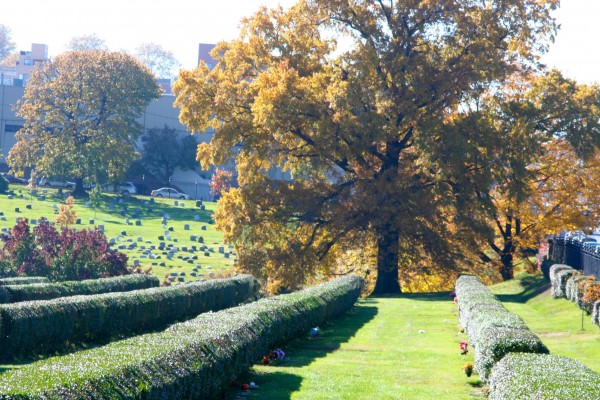 We opened up the Morgan Tomb for openhousenewyork. Before doing so, Superintendent of the Grounds Art Presson and Frank Morelli, our director of restoration, checked it out and discovered that the entranceway had two problems: grass had covered the old rock work in front of the steps and the granite curbing along the entranceway had shifted out of line. Though there was not enough time to correct these conditions before the tomb was opened to the public, that work has now been done, and it looks great!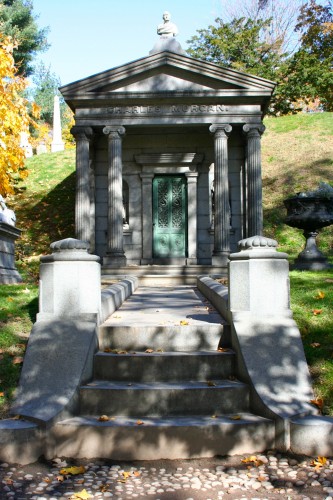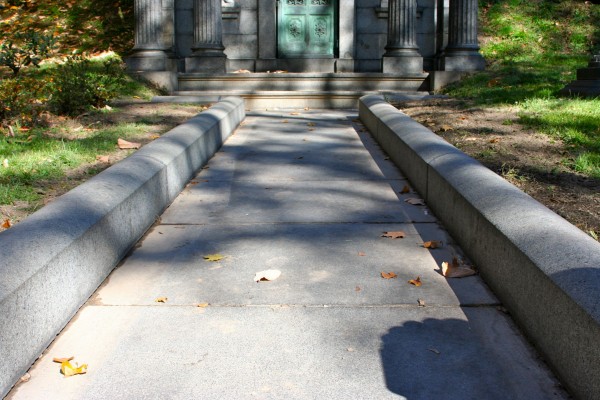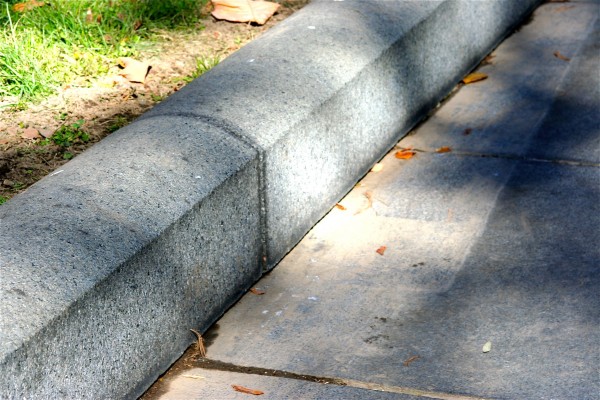 And, while I was down at Crescent Water (the maples in front of the Niblo Mausoleum usually have great fall color, though this was not their year), I saw this blue heron. It was doing some fishing.