Just a few weeks ago, Tina Chang was selected from 22 applicants to become Brooklyn's latest poet laureate.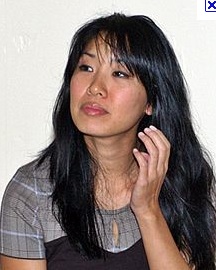 Well, it turns out that Ms. Chang is good at more than poetry–she's also very good at figuring out what is important. So, when recently interviewed for a piece on wordswithoutborders.org, "The Online Magazine for International Literature," she was asked a series of questions. Here's my favorite question and answer:
6. Is there an iconic literary place we should know?
I think everyone should visit Green-Wood Cemetery. There are notable residents there from Horace Greeley, the founder and editor of the New York Tribune, to artists like Jean-Michel Basquiat. They have a long calendar of events that celebrates the history of Brooklyn.
Another Green-Wood fan!
To read the entire interview, click here.