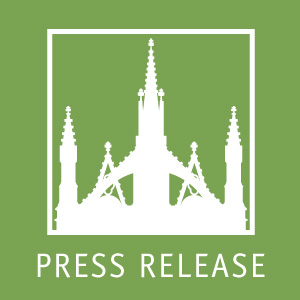 CONTACT:    GREEN-WOOD HISTORIC FUND
Colleen Roche  212-329-1413
Linden Alschuler & Kaplan Public Relations
BROOKLYN'S HISTORIC GREEN-WOOD CEMETERY HONORS THOSE WHO PERISHED 50 YEARS AGO IN PLANE CRASH OVER NEW YORK CITY
134 Died on December 16, 1960 in Mid-Air Collision of United Airlines Flight 826
(From Chicago) and TWA Flight 266 (From Dayton & Columbus, Ohio)
BEAUTIFUL NEW GRANITE MONUMENT TO BE UNVEILED NEAR GRAVESITE WHERE
UNIDENTIFIED REMAINS OF VICTIMS HAVE RESTED FOR HALF A CENTURY
(BROOKLYN, NEW YORK)  On Thursday, December 16, 2010 at 10:00 a.m. – fifty years to the day of a tragic mid-air collision over the skies of New York City that killed 134 people – Brooklyn's Historic Green-Wood Cemetery will unveil a beautiful new eight-foot memorial honoring those who perished that day.
The collision of United Airlines Flight 826, en route from Chicago's O'Hare Airport to New York's Idlewild Airport (now JFK), and TWA Flight 266 from Dayton and Columbus, Ohio to LaGuardia Airport, killed all 84 people on board Flight 826; 44 people on Flight 266; and six people on the ground in Park Slope Brooklyn.  At the time it was the worst air disaster in U.S. history.
Richard J. Moylan, president of Green-Wood Cemetery said, "Scattered throughout New York, there are thousands of memorials and monuments honoring people, deeds and events that have left indelible marks on our City. However, for the 134 souls who died on the morning of December 16, 1960 when United Airlines Flight 826 and TWA Flight 266 collided over the skies of New York, there has never been a fitting commemoration. The Green-Wood Historic Fund and Green-Wood Cemetery are proud to unveil this monument in tribute to those who died so suddenly and unexpectedly that cold winter day fifty years ago."
The engraved eight-foot-tall granite monument will stand sentinel near the gravesite where the unidentified remains of victims have rested for half a century.  A bronze plaque is etched with the names of all the victims.
Following the collision, United Flight 826 crashed in Park Slope, Brooklyn, scattering debris near the intersection of Sterling Place and Seventh Avenue, setting fire to brownstones, a local funeral home and numerous stores.  Six people were killed on the ground including a sanitation worker who was shoveling snow, two men selling Christmas trees, an employee at a nearby church, a doctor walking his dog, and an employee of a butcher shop.
The ceremony is open to the public.  Family members, decedents ad friends of the deceased are welcomed to attend. For more information about the memorial service and unveiling, please go to www.green-wood.com/toursevents or at 718-210-3080.
###
THE GREEN-WOOD HISTORIC FUND is a registered 501(c)(3) non-profit membership organization established in 1999 to maintain Green-Wood Cemetery's monuments and buildings of historical, cultural, and architectural significance; to advance public knowledge and appreciation; and to preserve the natural habitat of one of New York City's first green spaces.
Incorporated in 1838, Green-Wood Cemetery stretches across 478 acres and boasts extraordinary works of 19th-century art and architecture.  Home to hundreds of famous historic figures, historic Green-Wood Cemetery offers many tours of its grounds, concerts and events to the public throughout the year. It was designated a National Historic Landmark by the United States Department of the Interior in 2006.  For more information about Green-Wood Cemetery please visit www.green-wood.com.