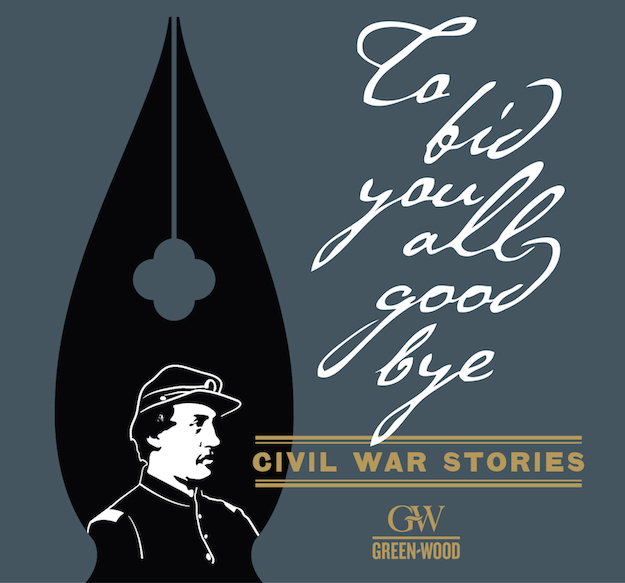 An exhibition in the Green-Wood chapel May 23 – July 12, 2015
Green-Wood is the final resting place of over 5,000 individuals who contributed to the efforts of the Civil War in America. A great many veterans are buried at Green-Wood, and they're resting among nurses, journalists, financiers, undertakers, and more. This exhibition commemorates and celebrates the most fascinating of those Civil War stories, using historic artifacts, photos, primary documents, and more.
To Bid You All Good Bye was developed in collaboration with the Brooklyn Historical Society as part of a joint programming initiative commemorating the 150th anniversary of the war's end through exhibitions, educational curricula, and public programming. Visit BHS's exhibition, Personal Correspondents: Photography and Letter Writing in Civil War Brooklyn, on display from April 9, 2015 to March 2016.
Support Civil War Stories and become an exhibition host!
Public Programs
Grand Procession Commemorating the End of the Civil War
Saturday, May 23 at 6:00 p.m.
Re-enactors, encampments, artillery, historic games, and more will transform Green-Wood into a Civil War-era landscape at this commemoration. Once the sun has set, join a procession of cavalry, re-enactors, and musicians, as 5,000 luminaries flicker at gravesites representing the Civil War contributors buried at Green-Wood. After the procession, seize the rare chance to stroll in Green-Wood until midnight. The exhibition To Bid You All Good Bye: Civil War Stories will be open (and free) throughout the night.
Memorial Day Commemoration
Monday, May 25 at 11:00 a.m.
This annual fan-favorite event will be enhanced this year with additional commemorative activities. The day begins with an Honor March to Green-Wood's Civil War Soldier's Lot where speakers and descendants will honor war veterans. At 2:30 p.m. begins the orchestral concert, which features music by some of Green-Wood's permanent residents.
Curator's Exhibition Tour
Saturday, June 13 at 1:00 p.m.
Join Green-Wood historian and exhibition curator Jeff Richman for a behind-the-scenes tour of To Bid You All Good Bye: Civil War Stories. Explore the inspiration behind the exhibition, and the process of selecting the compelling stories featured in the show. Following the exhibition tour, Richman will lead a trolley tour through Green-Wood to visit sites highlighted in the exhibition.
Civilian Stories
Tuesday, June 23 at 6:30 p.m.
Many New Yorkers and Americans never saw combat, but undoubtedly contributed to the Civil War effort in meaningful ways. Celebrate those individuals at this program with historian and curator Jeff Richman. For one night only, To Bid You All Good Bye will be enhanced - featuring additional people, stories, and objects that particularly pertain to civilian efforts of the war. Following the exhibition tour, Richman will lead a trolley tour through Green-Wood to visit the resting places of these important civilians.