Wild Bees of Green-Wood
June 17, 2021
,
6:00pm
–
7:00pm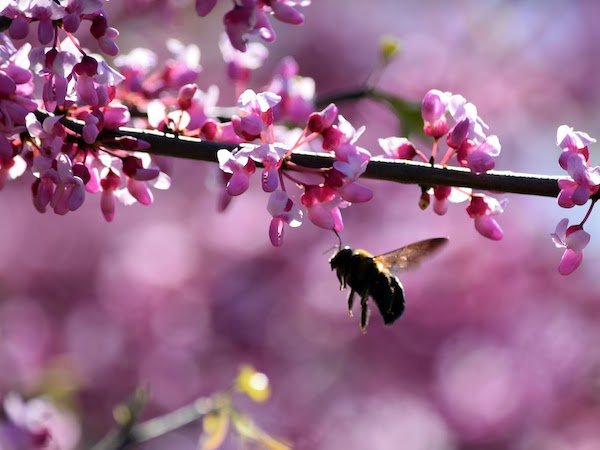 Presenter: Sarah Kornbluth
From bumblebees to leafcutters, there are dozens of wild bee species buzzing around Green-Wood. Join Sarah Kornbluth from the American Museum of Natural History (AMNH) and Green-Wood's manager of horticulture operations, Sara Evans, to learn about the different groups of bees found during our research collaboration with AMNH. We'll see examples of the visual cues to identify bees and talk about the differences in their behavior and nesting requirements. You'll be on the lookout for their amazing diversity the next time you visit Green-Wood or spot flower foragers in your own neck of the woods!
This conversation is part of our series of virtual programs about the horticulture and wildlife of Green-Wood, Zooming in on Nature.
$5/Free for members, RSVP required. A Zoom link will be in your confirmation email upon registration.
Not a Member?
Click here for all of our membership levels and information.
Already a Member?
Click the gray tickets button to activate the Eventbrite pop-up, then click Enter promo code. Type in your ID number to access your discounted and/or free tickets.
Questions?
Don't know your Member ID number? Not sure which ticket or membership type to order? Call 718-210-3080 or email contactus@green-wood.com with any questions.