What Was The Gilded Age? (And Are We Living in A Second One?)
October 17, 2015, 1:00pm

–

3:00pm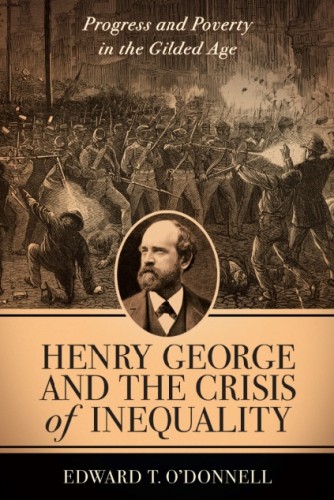 Historian, author, and professor Edward T. O'Donnell speaks about his new book on the influential reformer Henry George and the tumultuous period in America known as the Gilded Age (1870-1900). As financial fortunes were soaring ever-higher for a small portion of society, Henry George emerged in the 1880s as a prominent reformer warning against the threats of increasing wealth disparity, inequality, and corporate influence in politics. He played a key role in popularizing some of the foundational ideas of progressivism that shaped U.S. social and economic policy in the 20th century. Today, George's philosophy is more relevant than ever as America confronts similar questions about poverty, inequality, and corporate power in what some have called a Second Gilded Age. After O'Donnell's enlightening discussion, take a trolley ride through Green-Wood to visit the monuments of Henry George and other influential reformers.
This event has two parts, with separate tickets for each part:
The free talk in the historic Green-Wood chapel.
A guided trolley tour immediately following the talk. Tickets are $15 for members of the Green-Wood Historic Fund and BHS and $20 for non-members.
Please include both free talk tickets and trolley tour tickets in your order if you would like to attend both parts of the event. Seating is limited for both the talk and the trolley tour, and reservations are recommended.
Green-Wood trolley tours are fully accessible and ADA compliant.
Click here for our inclement weather policy.