Washington's Immortals
March 5, 2016, 1:00pm

–

3:00pm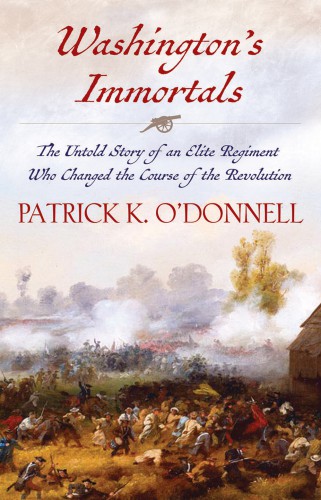 In August 1776, the American Revolution was on the verge of a disastrous end. General Washington found his troops outmanned and outmaneuvered at the Battle of Brooklyn, fought on land now part of Green-Wood. But thanks to a single heroic regiment, known as the "Immortal 400," Washington was able to evacuate his men and they lived to fight another day.
Patrick O'Donnell, bestselling military historian, tells this story in his new book, Washington's Immortals. In Green-Wood's Historic Chapel O'Donnell will discuss the 1st Maryland Regiment, whose actions in many key battles changed the course of history. Using primary sources including letters, diaries, and pension applications, O'Donnell pieces together the stories of these brave men and, in the process, the larger story of the revolution. Books will be available for purchasing and signing.
This event has two parts, with separate tickets for each part:
The free talk in the historic Green-Wood chapel.
A guided trolley tour immediately following the talk, which will feature related stops, including the hallowed ground on which the Battle of Brooklyn was fought. Tickets are $15 for members of Green-Wood and BHS and $20 for non-members.
Please include both free talk tickets and trolley tour tickets in your order if you would like to attend both parts of the event. Seating is limited for both the talk and the trolley tour, and reservations are recommended.
Green-Wood trolley tours are fully accessible and ADA compliant. Click here for our inclement weather policy.