Victorian Fads Trolley Tour
December 10, 2016, 1:00pm

–

3:00pm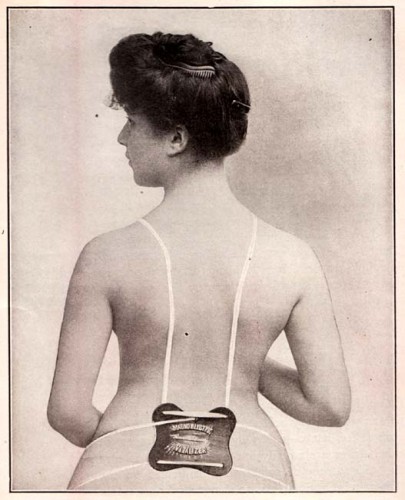 The idle rich of the Victorian Era were among the first to truly embrace the notion of pop culture faddishness, and Green-Wood is home to many of the key characters in these strange and fascinating trends. From arsenic complexion cream and electric corsets, to séances and spirit photography, the Victorians missed no opportunity to jump on the latest bandwagon of wacky and sometimes outrageously dangerous medical, fashionable and spiritual fads.
Join tour guide Lia Niskanen in examining such complex and compelling figures as Washington Irving Bishop, one of the great showmen and mentalists; Anne Leah Fox, the stage mother behind the most successful psychic hoax of the era; William Wilson, the proprietor of a company that purported to cure ailments with electric and magnetic corsets, and many more. You will also explore the curious lengths to which Victorian women went to achieve ultra-white skin, and the strange and dangerous obsession with green dye in the fashions of the day.
$20 for members of Green-Wood and BHS/$25 for non-members.
Green-Wood trolley tours are fully accessible and ADA compliant. In order to accommodate a wheelchair or other mobility device on the trolley, advance arrangements must be made. Please call (718) 210-3080, ext. 1. Please note that portions of the tour take place outside the trolley and may require exiting the vehicle on multiple occasions. Please contact the Historic Fund for more information.
Trolley tours are run rain or shine, with the exception of dangerous conditions as determined by Green-Wood. Click here for our inclement weather policy.