(Sold Out) The Savior of Modern Art
September 9, 2017, 1:00pm

–

4:00pm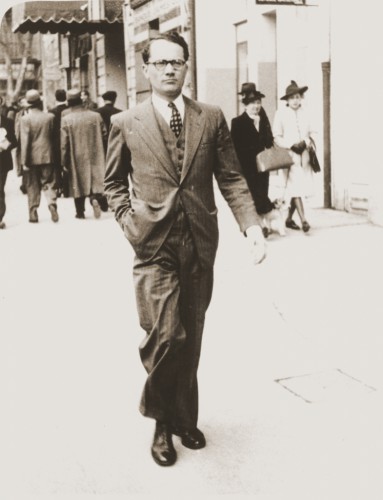 This event is sold out. Make sure you never miss out on tickets again! Green-Wood members get access to tickets weeks before the general public. Join today.
Varian Fry: Commemoration & Symposium
Honoring the 32 Year-Old New Yorker Who Saved Marc Chagall, Max Ernst, Hannah Arendt and Two Thousand Others from the Nazis
With $3,000 hidden on his body and the backing of the Emergency Rescue Committee, Varian Fry flew from New York to Marseilles in August, 1940, to begin one of the least known, but most heroic actions of the twentieth century. Carrying a list of 200 luminaries in the fields of art, science, literature and medicine, Fry began his dangerous rescue of some of the world's most famous artists who were then trapped in Nazi-occupied France. By the time he returned to New York a little over a year later, Fry had saved 2,000 souls, some famous, some unknown.
Green-Wood is proud to join with renowned authors, art historians and experts in the field of humanitarian aid to commemorate Varian Fry and his legacy. What can we learn today from his selfless acts of courage? What do his deeds teach us about being human in this world? Varian Fry was the first American to be designated "Righteous Among Nations" by Israel's Yad Vashem for risking his life to aid Jews during the Holocaust. We end the afternoon's presentations and panel discussions with a visit to his grave to honor and remember this remarkable man.
A donation in memory of Barbara Schoppert and Philip Morace has been made​ to underwrite this program.
Free for members of Green-Wood and BHS / $10 for non-members