The Thousand Year Wood: Humans and Trees Growing Together
March 18, 2021
,
6:00pm
–
7:00pm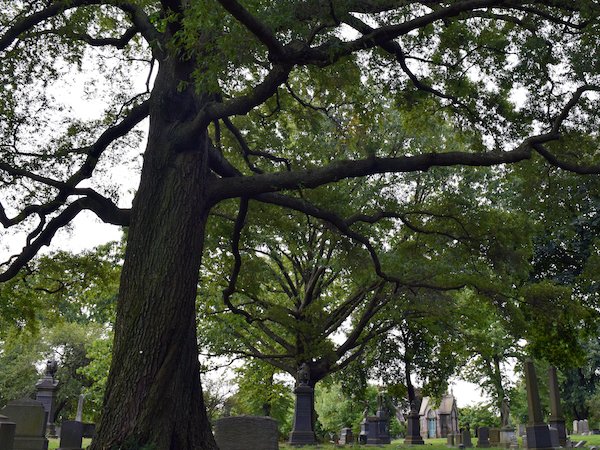 For millennia, people around the globe did not simply live beside or under trees—they lived with them. It was a symbiotic relationship, not an exploitative one. Proper human care for the woodlands increased their diversity and promoted the number and variety of insects, birds, and other creatures who lived in the forests. The trees themselves lived longer. In return, they gave us firewood, fodder, medicines, foods, and more, as well as beauty, fresh air, and cooling shade. This talk evokes that ancient world, not as an idyll of the past, but as a model for a future, active relationship with trees. It also suggests ways in which we can start this living relationship anew, replacing extraction with grateful exchange, and moving these ancient ways into urban use.
This program will be presented by arborist William Bryant Logan, whose latest book, Sprout Lands: Tending the Everlasting Gifts of Trees, was published by WW Norton in March 2019. He is also the author of three other books: Dirt, Oak, and Air. He is the founder and president of Urban Arborists, a leading New York City tree care firm, and is on the faculty of the New York Botanical Garden.
$5/Free for members, RSVP required. A Zoom link will be in your confirmation email upon registration.
This conversation is part of our new series of virtual programs about the horticulture and wildlife of Green-Wood, Zooming in on Nature.
Not a Member?
Click here for all of our membership levels and information.
Already a Member?
Click the gray tickets button to activate the Eventbrite pop-up, then click Enter promo code. Type in your ID number and apply your discount.
Questions?
Don't know your Member ID number? Not sure which ticket or membership type to order? Call 718-210-3080 or email contactus@green-wood.com with any questions.