The Revolutionary War Battle of Brooklyn—245th Anniversary Edition
August 25, 2021
,
6:00pm
–
7:00pm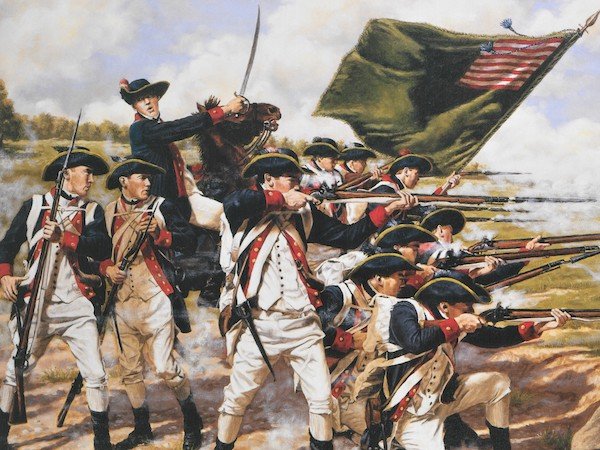 Much of the Battle of Brooklyn—the first (and largest) battle of the Revolutionary War fought after the signing of the Declaration of Independence—was fought across what is now Green-Wood's grounds with General George Washington in command. Join Barnet Schecter, author of the widely-praised The Battle for New York: The City at the Heart of the American Revolution, and Green-Wood Historian Jeff Richman, for a conversation about that battle—two days before its 245th anniversary—and what happened on that long-ago day across the roads, hills, and valleys that would become The Green-Wood Cemetery. Barnet and Jeff will highlight several patriot defensive positions, Battle Hill (the highest natural point in Brooklyn), the gravesites of Revolutionary War soldiers (including one who took part in the Boston Tea Party and another who was captured during the Battle of Brooklyn), and much more.
$9 / $4 for members. A Zoom link will be in your confirmation email upon registration.
This conversation is part of our series of virtual programs about the history of Green-Wood and its permanent residents, Zooming in on History.
Not a Member?
Click here for all of our membership levels and information.
Already a Member?
Click the gray tickets button to activate the Eventbrite pop-up, then click Enter promo code. Type in your ID number to access your discounted and/or free tickets.
Questions?
Don't know your Member ID number? Not sure which ticket or membership type to order? Call 718-210-3080 or email contactus@green-wood.com with any questions.