The Golem: Its Origins and Its Futures
May 10, 2018, 6:30pm

–

8:00pm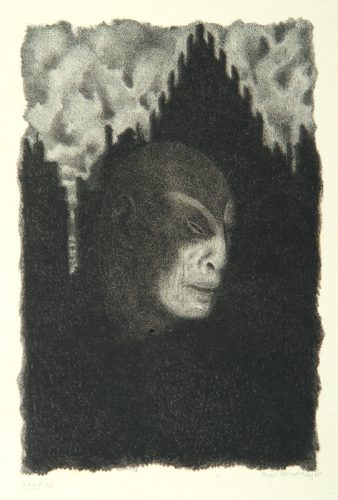 Legend has it that in the sixteenth century, in a secret mystical ritual, Rabbi Loew of Prague brought to life a creature with superhuman strength to defend the local Jewish community against anti-Semitic attacks. What he created was a golem, from the Hebrew meaning "shapeless man," whose origins can be traced back to the ancient world. Brian Contoir and Rabbi Dan Ain lead an eye-opening exploration into the many legends surrounding the golem, and how they have evolved through the twentieth and twenty-first centuries. What can humanist or religious perspectives teach us about this creature? Why has its story resonated across generations? Are there parallels with recent advancements in robotics, drones, and artificial intelligence?
Brian Cotnoir is an alchemist, artist, and award-winning filmmaker. Author of The Weiser Concise Guide to Alchemy, The Emerald Tablet, and Alchemical Meditations. He was alchemist in residence at the recently shuttered Morbid Anatomy Museum.
Rabbi Dan Ain is the founder and spiritual leader of the Brooklyn based organization Because Jewish. He gathers people in unique settings for honest dialogue and to grapple openly with the ideological (and human) clashes between our burgeoning technological beliefs and traditional faith. A Conservative rabbi, Rabbi Dan was ordained at The Jewish Theological Seminary in Morningside Heights.
This program is presented in partnership with Morbid Anatomy and takes place in Green-Wood's Modern Chapel, which is located in the Crematory Building, just a short distance inside the main entrance at 5th Avenue and 25th Street.
$5 for members of Green-Wood and BHS / $10 for non-members.
Click here for our inclement weather policy.