Tacos, Tequila & Tavener's Protecting Veil
Contemporaneous & Joshua Roman
May 26th
,
7:00pm
–
10:00pm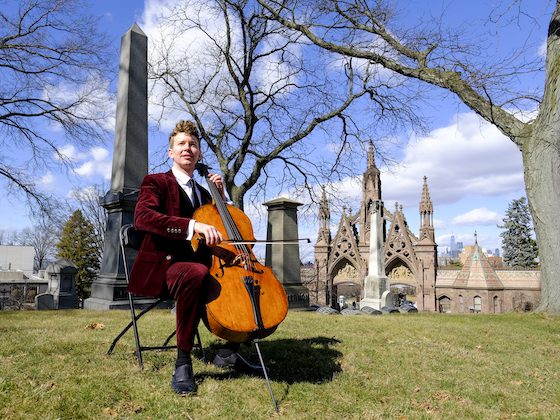 Rain Date: May 27, 7:00pm-10:00pm
Presented in partnership with Death of Classical
The Long Story
First, we brought you the beauty of Burgers, Bourbon & Beethoven. Then, we handed you Hot Dogs, Hooch & Handel on a silver platter. And now, we triumphantly top this trifecta off with a towering new trio: Tacos, Tequila, & Tavener's Protecting Veil!
Price: $65 (no member discount)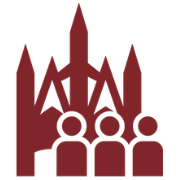 For this large-scale outdoor event, come share sunset swing jazz with the impeccable Grand Street Stompers, taste some of New York's finest tacos, tequila, mezcal and more. Then, as darkness descends over Green-Wood's looming Gothic Arch, we'll gather to hear the Contemporaneous ensemble, alongside star cellist Joshua Roman, as they premiere their new arrangement of Tavener's transcendental, searching meditation on faith, and how our belief can protect us.
Please note: The drinks are free, but tacos will be available for purchase from a selection of curated food trucks.
The Short Story
The first and second times were pretty charming, but when it comes to food, drink, and classical music in beautiful Green-Wood Cemetery, our third go 'round is definitely the charm-iest…
Sir John Tavener (January 28, 1944–November 12, 2013) was a British composer who was strongly influenced by spiritual texts. He is best known for his choral religious works, including The Lamb (1982), The Protecting Veil (1988), and Song for Athene (1993). The Protecting Veil, which as recorded by cellist Steven Isserlis became a best-selling album, made Tavener one of the best known and popular composers of his generation.
For more information on this evening's program and the performers, visit Death of Classical's website.
BEFORE Purchasing Your Tickets, PLEASE NOTE:
Tickets: There is no need to print tickets! Attendees will be checked in by name.
Where To Go: Check-in ONLY takes place at the Gothic Arch near the Main Entrance on Fifth Avenue and 25th Street (500 25th Street).
Be On Time!: Check-in begins 15 minutes before your ticketed start time. We will start with a 45-minute reception at the Modern Chapel to enjoy a whiskey tasting and snacks (all free!), and the beauty of the Cemetery, before the program begins. Tasting is for those 21 years of age or older with proof of ID.
For Your Comfort and Safety: The journey to and from the Catacombs takes approximately 20-30 minutes, which includes walking over hilly and uneven terrain; proper footwear is recommended. A trolley service to and from the site will be available.
Refunds and exchanges: Ticket sales are final. No exchanges or refunds unless the event is canceled.
COVID Policy: In accordance with New York State and CDC guidance, masks are optional. Attendees must follow ALL instructions and guidance from Cemetery staff and ambassadors.
Feeling Sick? Stay home if you are feeling sick or running a fever.