(Sold Out) Shortest Day, Longest Night: A Winter Solstice Meditation
December 21, 2017, 6:30pm

–

8:00pm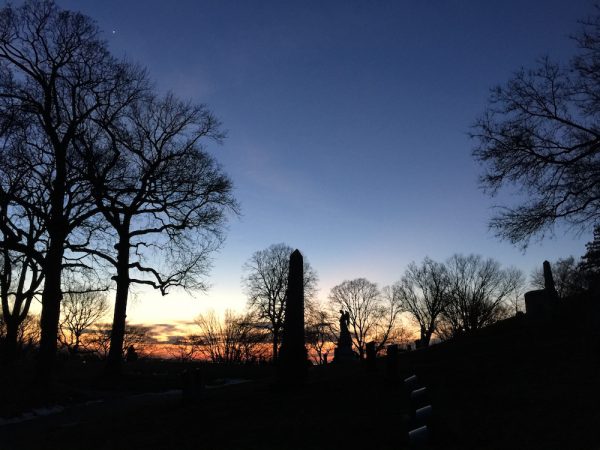 This event is sold out. Make sure you never miss out on tickets again! Green-Wood members get access to tickets weeks before the general public. Join today.
Come celebrate the winter solstice! Sure, it will be cold and it will get dark at some ridiculously early hour, but our fellow human beings have marked this day with festivities for millennia. Why not join them? Did you ever wonder why pine trees are such a big part of winter celebrations? The tradition dates back to ancient people who believed that evergreen trees had magical powers to stay green and withstand winter? Join evergreen-filled Green-Wood to celebrate the shortest day and longest night of the year.
The evening begins in the cozy Modern Chapel with inspirational readings and a guided meditation to reflect on the passing of one season and beginning of the next. A brief walk through Green-Wood's wintry landscape stops at Sophie Calle's installation, Here Lie the Secrets of the Visitors of Green-Wood, before gathering around a small bonfire to warm our hands and toes. Best of all, there will be sweet treats and warm refreshments to share in the spirit of good cheer! Be sure to toss on a hat and gloves.
$5 for members of Green-Wood and BHS / $10 for non-members