Purcell: Dido and Aeneas
June 4, 2019, 7:00pm

–

10:00pm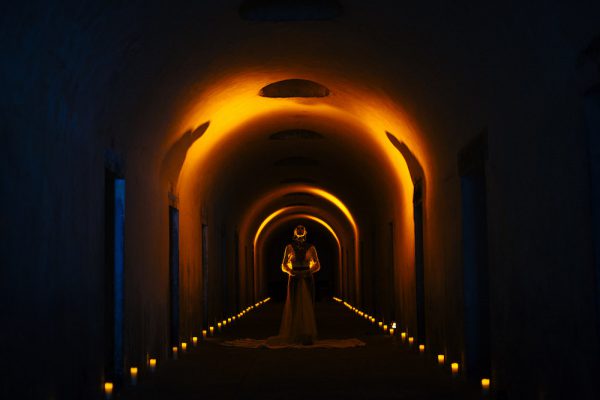 The Long Story
Henry Purcell wrote Dido & Aeneas in 1680, but this tragic meditation on destiny, love, and death resonates just as powerfully today. Director Alek Shrader interweaves excerpts from Christopher Marlowe's play based on the same story, infusing a sense of agency and dignity back to the character of the wounded queen, and the terrible decision she faces when abandoned by the love of her life. With superstar Daniela Mack as Dido, you won't want to miss her sing the heartrending final aria "When I Am Laid in Earth" (while…in…a…Catacomb!)
The Short Story
What's left, when all hope of love is lost? Come to the operatic event of the summer and find out.
$80 for members of Green-Wood and BHS / $85 for non-members
The Angel's Share, a new series of opera and chamber music concerts, takes place in Green-Wood's Catacombs. One of the oldest structures in the 478-acre National Historic Landmark Cemetery, the Catacombs were built in the 1850s and are normally closed to the public. The series takes its name from the distiller's term for whiskey that evaporates while maturing in the barrel, thus going to the angels.
Each performance includes a pre-concert reception at sunset overlooking New York harbor and the Manhattan skyline.
PLEASE NOTE: Ticketholders must be 21 years or older.
Click here for our inclement weather policy.