Pouring Green-Wood
May 21, 2017, 11:00am

–

1:00pm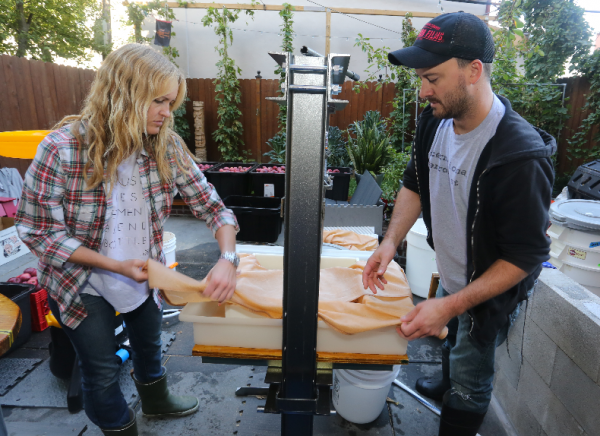 When Joy Doumis and Jeremy Hammond approached Green-Wood in fall 2015 to ask if they could harvest the apples here, of course we had to know why. To make hard cider of course! Spread across 478 acres, our urban orchard has over 150 Malus (aka apple) trees! Using giant tarps to gather apples varieties that include Baldwin, Granny Smith, various crab apples, and a yet-to-be-identified apple variety, they set about turning their harvest into a delicious fermentation of homemade hard cider. In keeping with the sustainable farming movement and a love for all things Green-Wood, join Joy and Jeremy for the story of how they produced over 100 bottles of hard cider (which they call Proper Cider) in their own back yard literally. Naturally, a tasting of the final product is included.
$25 for members of Green-Wood and BHS / $30 for nonmembers.
This program takes place in our Modern Chapel just to the right after passing through the Gothic Arches at the main entrance. Click here for our inclement weather policy.