PollinaTours of Green-Wood
June 26, 2021
,
11:00am
–
12:30pm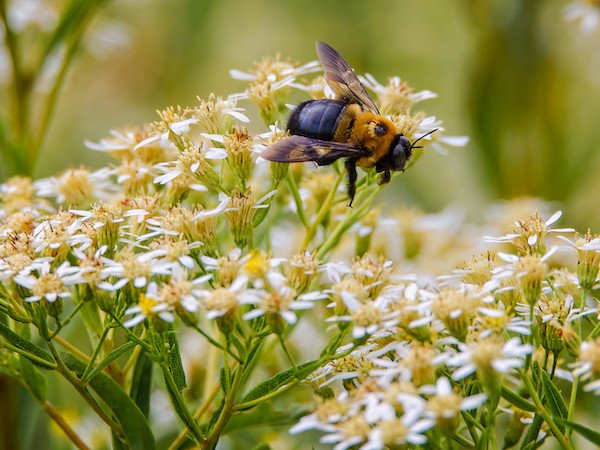 Rain date: Sunday, June 27, 11am-12:30pm
Stroll through Green-Wood and you will certainly see (and hear) wild bees going about their daily routine. Female bees are collecting nectar and pollen, and males are busily looking for mates. Bee biologist Sarah Kornbluth of the American Museum of Natural History leads this walking tour to highlight how bees live, the resources they need, and where they make their homes across the Cemetery. Learn about the diversity of wild bee species found at Green-Wood (including bumble, carpenter, miner, leaf cutter, sweat, and more) and beecome a bee expert in just ninety minutes.
Comfortable footwear recommended. Brightly colored clothes are discouraged; you'll get mistaken for a source of nectar.
Mandatory Safety Protocols
– Attendees must wear a face covering at all times and maintain at least a 6-foot distance from those not in their group.
– The tour guide will be using a voice amplifier to ensure all social-distancing protocols are adhered to.
– Follow ALL instructions and guidance from Cemetery staff and ambassadors.
– Travel Safely: Green-Wood recommends following all safety precautions while traveling to and from the Cemetery, whether by foot, mass transit, or driving. If taking mass transit, please check the MTA's guidelines.
– Feeling Sick? Stay home if you are feeling sick or running a temperature. Please use good judgement if you have recently been exposed to someone with COVID-19. For more information about COVID-19, please check the CDC website.
– Green-Wood reserves the right to deny entry to any visitor who refuses to comply with the safety guidelines.
If you observe a situation or behavior that does not reflect these protocols, please advise an ambassador or other staff member immediately. With everyone's cooperation this will be a memorable and safe unique experience.