Play Ball! Green-Wood's Baseball Legends
March 31, 2021
,
6:00pm
–
7:00pm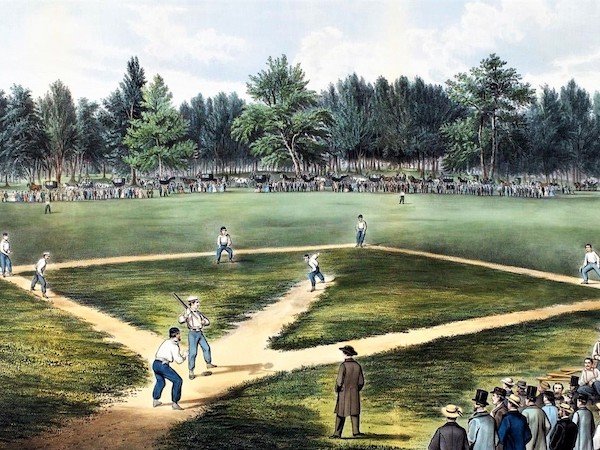 It's time, once again, for one of the greatest rites of spring: baseball's opening day! Join baseball historian Tom Gilbert, in conversation with Green-Wood Historian Jeff Richman, for this virtual tour of the many men interred at the Cemetery who pioneered the National Pastime—including Henry Chadwick, dubbed the "Father of Baseball" by President Theodore Roosevelt; Charles Ebbets, who owned the Brooklyn Dodgers and built the legendary Ebbets Field; and James Creighton, baseball's first national superstar; among others. Get ready to play ball!
This conversation is part of our series of virtual programs about the history of Green-Wood and its permanent residents, Zooming in on History.
$9 / $4 for members. A Zoom link will be in your confirmation email upon registration.
Not a Member?
Click here for all of our membership levels and information.
Already a Member?
Click the gray tickets button to activate the Eventbrite pop-up, then click Enter promo code. Type in your ID number and apply your discount.
Questions?
Don't know your Member ID number? Not sure which ticket or membership type to order? Call 718-210-3080 or email contactus@green-wood.com with any questions.