(Canceled) Of All Joys: Attacca Quartet
October 4, 2022
,
7:30pm
–
10:00pm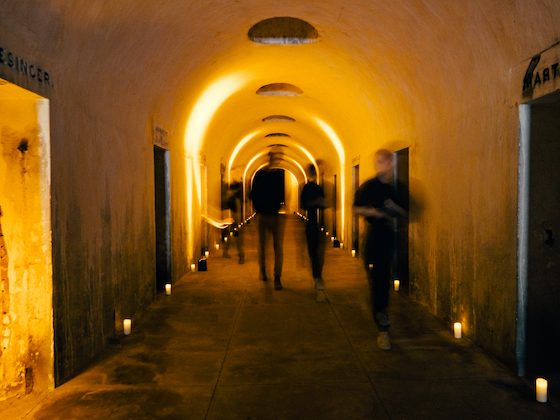 This program has been canceled. If you are interested in other performances at Green-Wood, check out Nightfall on October 20th and 21st.
The Long Story
The Grammy-winning Attacca Quartet bring their limitless talent and boundless sense of wonder to this recently-recorded program Of All Joys. It's a searching, solemn musical journey that folds late 20th-century minimalism back onto the music of the Renaissance. The program features newly-arranged works by Dowland, Gibbons, Allegri, and more, juxtaposed with pieces by Arvo Pärt and Philip Glass's haunting String Quartet No. 3 "Mishima."
Price: $80. No member discount available.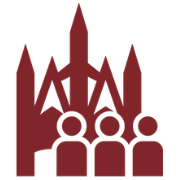 Of All Joys is a musical manifestation of the joy that comes of being together—creating and sharing in something that is more than the sum of its parts.
The Short Story
Let one of America's greatest string quartets offer you a musical communion and a solemn reminder to cherish the time we have together while it lasts.

Presented in partnership with Death of Classical as part of the Angel's Share series.
$80. No member discount available.
Before Purchasing Your Tickets, Please Note:
Tickets are non-refundable and cannot be exchanged for another performance or timeslot.
We will start with an hour long reception at the Modern Chapel to enjoy a whiskey tasting and snacks (all free!), and the beauty of the Cemetery, before the program begins. Tasting is for those 21 years of age or older with proof of ID.
The journey to and from the Catacombs takes approximately 20-30 minutes, which includes walking over hilly and uneven terrain; proper footwear is recommended. A trolley service to and from the site will be available.
The program inside the Catacombs will run for approximately one hour with no intermission.
Attendees must follow ALL instructions and guidance from Cemetery staff and ambassadors. Green-Wood reserves the right to deny entry to anyone who refuses to comply with these guidelines, which are based on CDC, state, and city mandates.
Feeling Sick? Stay home if you are feeling sick or running a temperature. We will be happy to credit your ticket(s) for another visit, just email events@green-wood.com prior to the start of the program. Please understand our staffing is limited and we will respond as soon as we can.