Murder, Mayhem, and Disaster
November 13, 2021
,
10:00am
–
12:00pm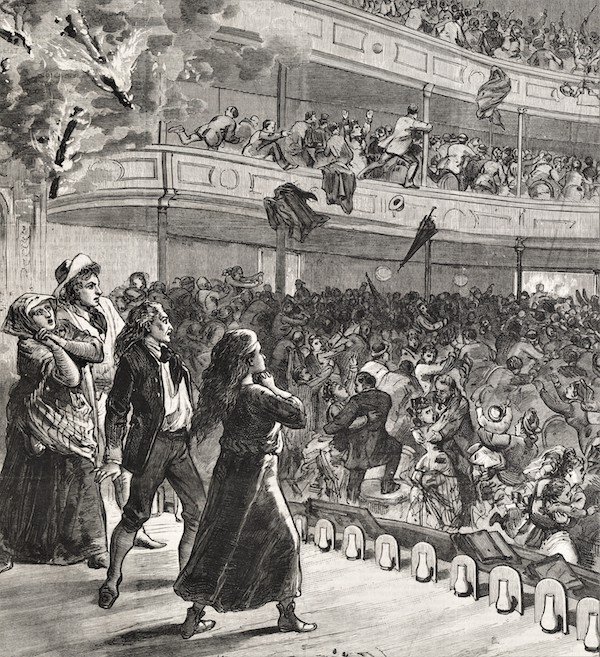 It may surprise you to hear that serene, beautiful Green-Wood is the final resting place for many victims who met brutal, violent ends. Join veteran tour guide Ruth Edebohls to hear some of their fascinating, and mostly tragic, tales, including the sinking of the SS Morro Castle and possible murder of her captain; the Malbone Street Wreck, the deadliest accident in New York City subway history; the murder of Evelina Bliss, whose poisoning by arsenic-laden clam chowder sent shock waves through the Gilded Age; the devastating fire that befell the Brooklyn Theatre, and many more.
$30/ $25 for members. There are no paper or e-tickets! Attendees will be checked in by name.
Location: Check-in takes place at the Historic Chapel at the Main Entrance at Fifth Avenue and 25th Street.

Seating is limited. Trolley tours routinely sell out. We strongly suggest that you reserve tickets in advance to ensure a spot for your preferred day!
Green-Wood trolley tours are fully accessible and ADA compliant. In order to accommodate a wheelchair or other mobility aids on the trolley, arrangements must be made in advance. Please call 718-210-3080, ext. 1. Please note that portions of the tour take place outside the trolley, however attendees may stay seated in the trolley if they wish. Please contact the Historic Fund for more information.
Trolley tours are run rain or shine, with the exception of dangerous conditions as determined by Green-Wood. Click here for our inclement weather policy.
Mandatory Safety Protocols
– Attendees MUST wear a face covering at all times on the trolley, regardless of vaccine status.
– Follow ALL instructions and guidance from Cemetery staff and ambassadors.
– Travel Safely: Green-Wood recommends following all safety precautions while traveling to and from the Cemetery, whether by foot, mass transit, or driving. If taking mass transit, please check the MTA's guidelines.
Feeling Sick? Stay home if you are feeling sick or running a temperature. Please use good judgement if you have recently been exposed to someone with COVID-19. For more information about COVID-19, please check the CDC website.
Green-Wood reserves the right to deny entry to any visitor who refuses to comply with the safety guidelines.
If you observe a situation or behavior that does not reflect these protocols, please advise an ambassador or other staff member immediately. With everyone's cooperation this will be a memorable and safe unique experience.