Mass for the Endangered: Dress Rehearsal
June 13, 2022
,
6:30pm
–
9:00pm
"Mass for the Endangered shines with multi-layered singing of uncommon beauty…Snider's eco-inspired Mass for the Endangered is a blast from the past that resonates profoundly in the present."
–NPR
The Long Story
For her extraordinary Mass for the Endangered, composer Sarah Kirkland Snider has set the traditional Latin text of the Mass, written and re-interpreted by poet and writer Nathaniel Bellows, and interspersed it with contemporary poetry about animal endangerment and climate change.
Price: $60. No member discount available.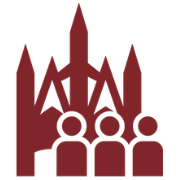 The result is a celebration of—and an elegy for—the natural world; a prayer for endangered species and the imperiled environments in which they live. This once-in-a-lifetime experience in the Catacombs is performed by English vocal ensemble Gallicantus, led by Gabriel Crouch, and instrumentalists from Decoda Ensemble. Adding to the immersive experience, a series of animated videos created by the brilliant mind of CandyStations will be projection-mapped to the walls and ceiling of the Catacombs, accompanying each movement of the Mass.
The Short Story
Join us in the Catacombs for this moving, urgent requiem for the not-yet-gone—a plea for life for the flora and fauna that surround us.

Presented in partnership with Death of Classical as part of the Angel's Share series.
$60. No member discount available.
Before Purchasing Your Tickets, Please Note:
This is a dress rehearsal. The performance may be paused as needed for production purposes.
Tickets are non-refundable and cannot be exchanged for another performance or timeslot.
We will start with an hour long reception at the Modern Chapel to enjoy a whiskey tasting and snacks (all free!), and the beauty of the Cemetery, before the program begins. Tasting is for those 21 years of age or older with proof of ID.
The journey to and from the Catacombs takes approximately 20-30 minutes, which includes walking over hilly and uneven terrain; proper footwear is recommended. A trolley service to and from the site will be available.
The program inside the Catacombs will run for approximately one hour with no intermission.
Attendees must follow ALL instructions and guidance from Cemetery staff and ambassadors. Green-Wood reserves the right to deny entry to anyone who refuses to comply with these guidelines, which are based on CDC, state, and city mandates.
Feeling Sick? Stay home if you are feeling sick or running a temperature. We will be happy to credit your ticket(s) for another visit, just email events@green-wood.com prior to the start of the program. Please understand our staffing is limited and we will respond as soon as we can.