Jeremiah Hamilton: America's First Black Millionaire
November 25, 2020
,
6:00pm
–
7:00pm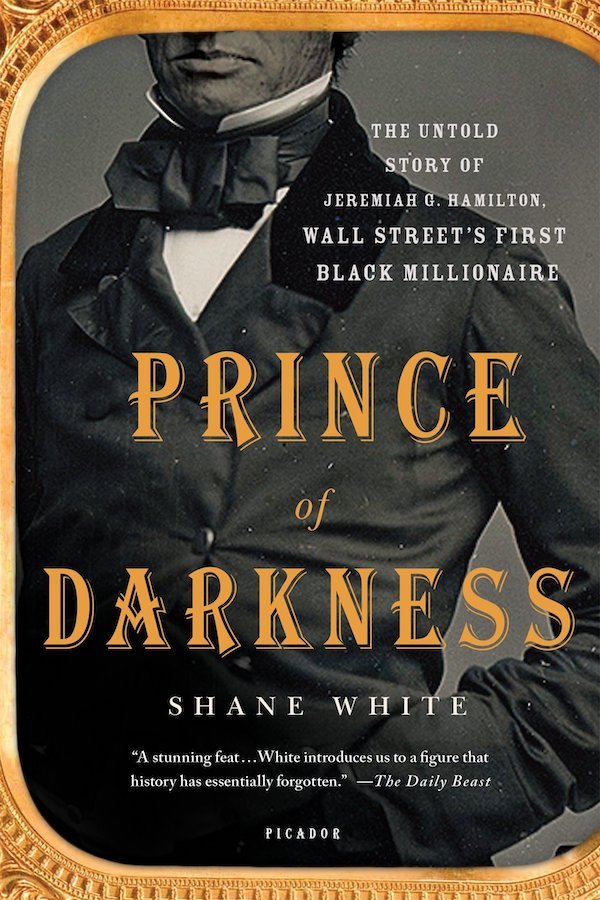 Jeremiah Hamilton was a wheeler-dealer in an otherwise lily white business community. In the nineteenth century, he went toe-to-toe with the most powerful men in America, including Cornelius Vanderbilt, as he put together an unprecedented fortune—amassing nearly $2 Million by the time of his death (over $250 million today)!Live from Australia, Shane White, the world's expert on Hamilton and author of the biography Prince of Darkness, will join Green-Wood Historian Jeff Richman, to talk about this man's amazing life.
Shane White is a professorial fellow and professor of American history at the University of Sydney. His research and area of expertise is African-American history, particularly the lives and experiences of ordinary Black Americans. He has authored or co-authored five books including the award-winning Price of Darkness: The Untold Story of Jeremiah Hamilton.
This conversation is part of our series of virtual programs about the history of Green-Wood and its permanent residents, Zooming in on History.
$9 / $4 for members. A Zoom link and recipe will be in your confirmation email upon registration.
Not a Member?
Click here for all of our membership levels and information.
Already a Member?
Click the gray tickets button to activate the Eventbrite pop-up, then click Enter promo code. Type in your ID number and apply your discount.
Questions?
Don't know your Member ID number? Not sure which ticket or membership type to order? Call 718-210-3080 or email contactus@green-wood.com with any questions.