Jazz at Twilight
June 28, 2018, 7:30pm

–

9:30pm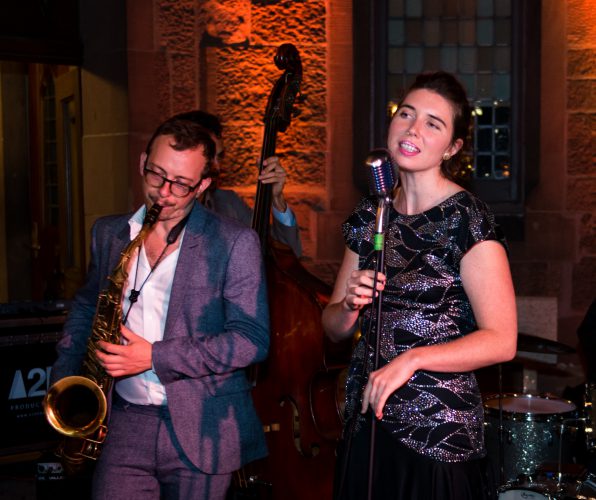 Celebrate summer at Green-Wood! Arrive just before the sun begins to dip below the horizon to enjoy sweeping views of the cemetery, New York Harbor, and downtown Manhattan awash in dazzling golden light. Then sit back and enjoy tunes from some of the best jazz bands in New York City as they play you into the night. Bring a blanket, pack a picnic, and take in the ambience of Green-Wood's magnificent landscape at sunset. 
Thursday, June 28, 2018; 7:30 p.m. – 9:30 p.m.
The Brain Cloud (Western Swing)
Thursday, July 19, 2018; 7:30 p.m. – 9:30 p.m.
Mara Kaye (Old Time Blues)
Thursday, August 16, 2018; 7:00 p.m. – 9:00 p.m.
Jason Prover and the Sneak Thievery Orchestra (New Orleans Jazz)
Thursday, September 6, 2018; 7:00 p.m. – 9:00 p.m.
The Bailsmen (Gypsy Jazz)
$20 for members of Green-Wood and BHS / $25 for non-members.
Click here for our inclement weather policy.