History Happy Hour: Memorializing Disaster
May 25, 2021
,
6:00pm
–
7:00pm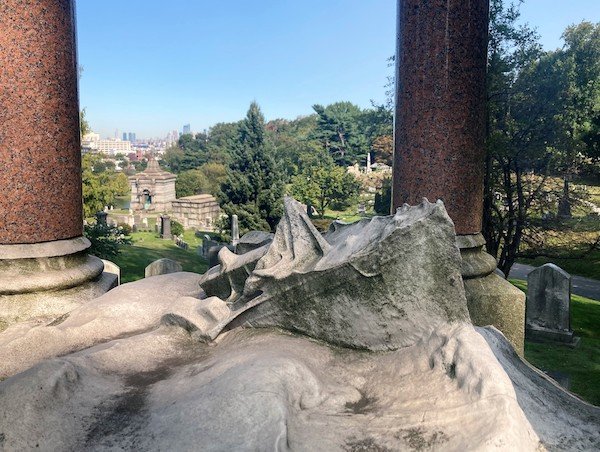 The Green-Wood Cemetery is replete with memorials to some of the nation's worst disasters, from ship sinkings and locomotive collisions, to fires and aviation crashes. While contemporary memorials typically espouse a contemplative minimalism, nineteenth-century monuments routinely spectacularized such disasters, rendering destructive and violent scenes at great expense. Memorializing Disaster will chart the changes in these historic attitudes, introducing visitors to some of the Cemetery's most striking and extraordinary memorials, including those dedicated to the sinking of the SS Arctic (1854) the Brooklyn Theatre Fire (1876), and the Park Slope/Miller Field air crash (1960).
While we can't actually bring the bar or the drinks to you, we can offer some history on tap! Bring your own beverage–why not try our recommended cocktail of the evening–and raise a glass to the past as we stay connected through our latest series, History Happy Hour.
$9 / $4 for members. A Zoom link and recipe will be in your confirmation email upon registration.
Not a Member?
Click here for all of our membership levels and information.
Already a Member?
Click the gray tickets button to activate the Eventbrite pop-up, then click Enter promo code. Type in your ID number to access your discounted tickets.
Questions?
Don't know your Member ID number? Not sure which ticket or membership type to order? Call 718-210-3080 or email contactus@green-wood.com with any questions.