History Happy Hour: Forever Young—The Canda Monument
February 9, 2021
,
6:00pm
–
7:00pm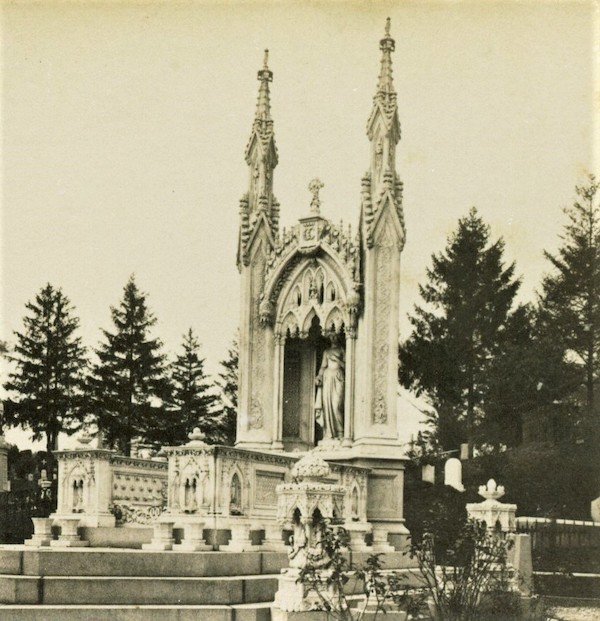 Life after death takes on a new meaning when discussing the Charlotte Canda monument and the cult fascination that has gripped Green-Wood's visitors since it was erected. Often the poster child for Green-Wood in early guidebooks from the mid-1800s, the Canda gravesite is exemplary not only for its ornate decoration, but also for the tragic story it tells. Join us for this special History Happy Hour as we explore the monument's beautiful design as well as investigate the story behind Green-Wood's "It Girl."
While we can't actually bring the bar or the drinks to you, we can offer some history on tap! Bring your own beverage–why not try our recommended cocktail of the evening–and raise a glass to the past as we stay connected through our latest series, History Happy Hour.
$9 / $4 for members. A Zoom link and recipe will be in your confirmation email upon registration.
Not a Member?
Click here for all of our membership levels and information.
Already a Member?
Click the gray tickets button to activate the Eventbrite pop-up, then click Enter promo code. Type in your ID number and apply your discount.
Questions?
Don't know your Member ID number? Not sure which ticket or membership type to order? Call 718-210-3080 or email contactus@green-wood.com with any questions.